Four in 10 online GP firms not safe, say inspectors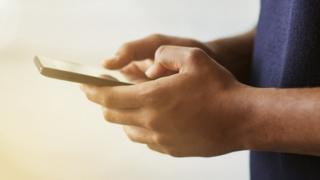 Four in 10 online GP firms are not providing safe care, inspectors say.
The Care Quality Commission has been investigating the private online market over the past 18 months, identifying 35 companies running services in England.
After launching its inspections, five stopped trading and of the rest, 13 were found to be in breach of safety standards at the end of February.
The CQC highlighted problems with prescribing drugs and carrying out checks on patients.
The regulator's inspections into the market came after a BBC investigation exposed poor practices in online services.
The CQC found cases where:
antibiotics had been handed out too easily
large volumes of opioid-based painkillers prescribed
poor systems for responding to safety alerts warning about risks certain drugs present
lack of checks when handing out drugs to women who may be pregnant or breastfeeding
failure to properly check the appropriateness of asthma medication
prescribing drugs when patients should be referred on for assessment
However, the inspectors said it was an improvement on the picture a year ago when 86% were not meeting the required standards.
The CQC also warned there could be a gap in its inspection system, as it can only look at firms that are based in England and are offering services to English patients.
Prof Steve Field, CQC chief inspector of general practice, said online services have a "huge potential".
But he added: "While innovation should be encouraged, it must never come at the expense of quality."
Prof Helen Stokes-Lampard, of the Royal College of GPs, said the findings were "very concerning".
"New services will inevitably experience some teething problems, but when our patients' health is at risk - urgent, swift action must be taken to comprehensively address these before the service is rolled out further."
---
Have you used an online GP? Tell us about your experience by emailing haveyoursay@bbc.co.uk
We will not publish your name, location or any of your details without your permission.