Call to end 'taboo' of talking about death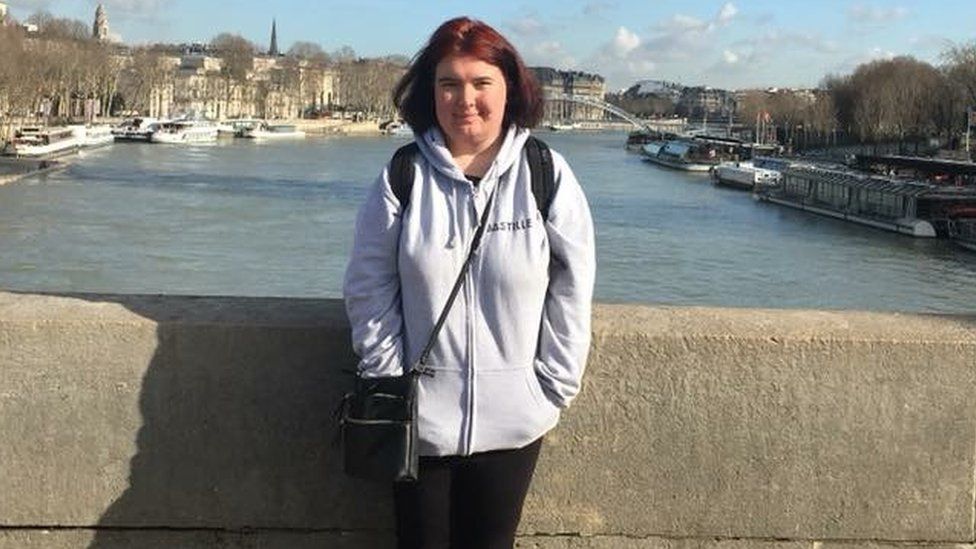 A charity is calling for a "national conversation" about dying, saying the topic has become "taboo" and a source of anxiety for many. The Sue Ryder charity says people should talk to their loved ones about their final wishes as well as making sure they look after themselves.
Emily Maybanks said she struggled to cope when her dad, Michael, died from lung cancer in 2012 at the age of 53.
Emily, who was 17 at the time, said she became withdrawn and unhappy, in part because she didn't have anyone she felt she could talk to about her loss.
She took up a place at Chichester University but ended up dropping out in her first year.
"I had moved away from home and then I realised I couldn't cope. A lot of that was because I didn't let myself grieve properly at the time," she said.
Sue Ryder says the prospect of dealing with loved ones at the end of their lives can be distressing and difficult to talk about.
It is now calling for a greater dialogue around dying and death.
Heidi Travis, chief executive of Sue Ryder, said: "Death is an inevitable part of all our lives, and yet in modern society we have become far more distanced from the first-hand reality of it.
"It's really time to open up a national conversation on death and dying with greater education and dialogue."
The charity has given these tips to help people cope when they have a loved one who is dying:
Ask them what they want to do before they die and where they want to spend their last days
Ask what sort of funeral they would like and if they would like to make a will
Be there - you don't have to be in the same room all the time
Take time off work if you need it - employers may have policies that allow a period of unpaid leave
Look after yourself - make sure you get enough sleep, eat well and seek emotional support
Online support can help - the Sue Ryder forum can be found here
After taking a year out - in which she volunteered in a charity shop and gained confidence - Emily started a new degree in languages, this time at Swansea University.
However, she said it was her own cancer experience last year that really helped her to see the loss of her father differently.
Aged 21, she became unwell and had an operation to have what she thought was an ovarian cyst removed but turned out to be cancer.
"It taught me what my dad was going through. It gave me an appreciation for life and living in the moment."
Now 23 and a couple of weeks away from the sixth anniversary of her father's death, Emily's cancer is in remission. She is in her final year at university and says she feels much more able to cope.
Asked what advice she would give to someone else in a similar situation, she added: "Make the most of the time you have left.
"One thing I was afraid of was actually going in to see my dad in the hospice because he wasn't really recognising people and that scared me.
"But I think what I'd say to other people is obviously it's scary but don't let that put you off just sitting down and talking to them, even if they're out of it or asleep.
"I think it's important to spend time with people you love."