Thousands living with advanced cancer, says Macmillan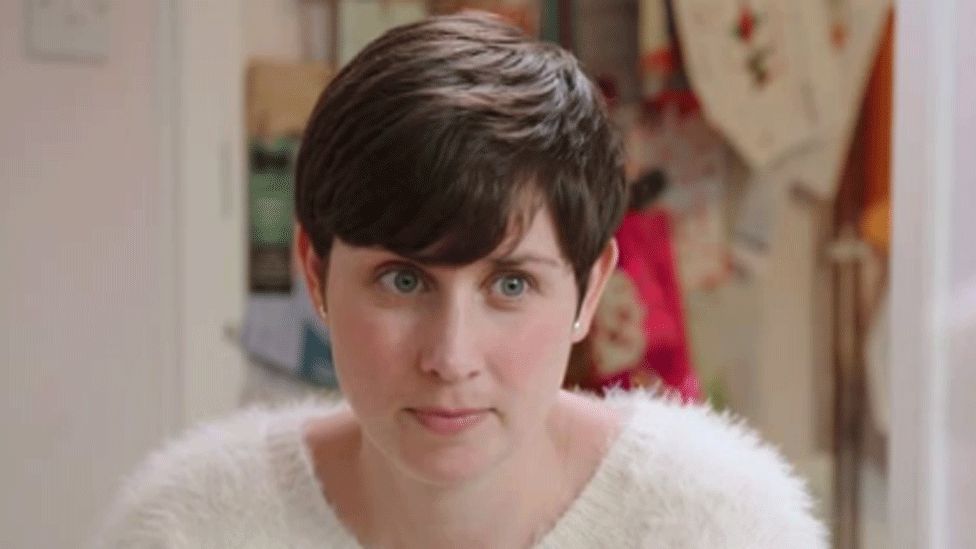 Thousands of people in England who have the most advanced cancers are surviving for several years after diagnosis, according to new research.
Macmillan Cancer Support said it was down to new treatments but warned that living longer with advanced cancer can bring its own difficulties.
Emma Young, 39, was diagnosed with breast and bone cancer at 35.
"The not-knowing is the hardest, from scan to scan you don't know how it will be," she says.
"From the time you have the scan until you get the results is really hard - 'scanziety' is what we call it."
Her diagnosis in May 2014 was delayed after doctors misdiagnosed her symptoms. Days after being told she had breast cancer she was told it had spread to her bones.
Stage 4 cancer is where the disease has already spread to at least one other part of the body - which in many cases cannot be cured.
Previously, stage 4 cancer patients often had limited options but Macmillan Cancer Support said the new data showed that new and improved treatments mean it can be "more 'treatable' and manageable, like other chronic illnesses".
But living longer with stage 4 cancer can bring other issues for patients, says Adrienne Betteley, the charity's specialist adviser for end-of-life care.
"This is really positive news, but living with advanced cancer can be a difficult situation to be in.
"As well as dealing with the physical symptoms of cancer, having multiple hospital appointments, scans and treatment options to contend with, there's also the emotional and psychological impact of having an uncertain future."
The way Emma chose to cope was by refusing to let doctors give her a prognosis.
"I said I didn't want to know. If you're given one, you count down to that day and what happens when you get to zero?
"I thought I'd carry on regardless without that hanging over me."
Emma acknowledges such an approach won't suit everyone but for her, not being given a timescale for her illness meant she could "carry on as usual" for her three children.
"My youngest is 10 and I want to live as long as possible - I want to keep life normal for them.
"Our life is completely normal - I still do everything with them regardless of my diagnosis. Even though there are times when I could easily sleep in and it's a struggle to get out of bed every day."
It is the first time that data showing the number of people in England living several years after being diagnosed with stage 4 cancer has been available.
The figures are based on people in England who were diagnosed with one of 10 common types of cancer between 2012 and 2013, and were still alive at the end of 2015.
The data showed 17,000 people with stage 4 cancer had survived for two years or more.
Macmillan Cancer Support says the new figures highlight the changing nature of cancer.
The charity warns that these patients often face a complex range of issues, including living with uncertainty over how their cancer will progress, and having to make difficult decisions about potentially life-extending treatment and the effect on their quality of life.
Emma's cancer is monitored by scans, and bone-strengthening and hormone treatment.
She suffers from fatigue and bone pain, struggles to stand for long, and has had to leave her job as a teaching assistant. She receives personal independence payments (PIPs) which were arranged by a nurse at her hospice when she was first diagnosed although they ran out in the summer.
"I had an absolute nightmare with the PIP forms - they took my car away from me - so I had to walk a half-hour walk to school four times a day."
It took four months to sort out and they have now been awarded indefinitely - something Emma believes should be the case for everyone with stage 4 cancer.
She has help from cognitive behavioural therapy sessions at her local hospice "which has been invaluable" and she credits really good friends for their constant support.
"You can never get away from the fact you've got cancer but you have to shove it to the back of your mind. It's like a demon that will pop up sometimes - you learn to deal with it and put it back in the box.
"You have to ride the waves of emotion - if you want to have a cry you do that."