Children at risk from ADHD diagnosis delays, experts warn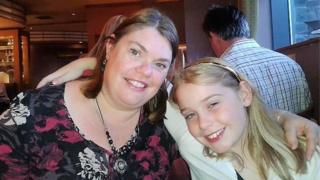 Slow, complicated delays in diagnosing attention deficit hyperactivity disorder are putting UK children at risk, a report has found.
According to those surveyed, nearly a third of children waited two or more years to be diagnosed with ADHD.
Most felt it wasn't recognised as a real condition by the GPs, school staff and specialists they encountered.
The ADHD Foundation called for urgent change, saying the current system "fails thousands of children".
ADHD is the most common behavioural disorder in children - affecting 3-5%, or one child in every classroom.
Those who have the condition are often easily distracted or forgetful. They find it hard to concentrate and sit still, and may blurt things out rather than wait their turn.
The ADHD Foundation's chief executive, Tony Lloyd, said: "Ignoring ADHD is a potential time bomb for these children, placing them at risk of severe problems that may well burden them for their entire lives."
He was one of a number of experts that advised the A Lifetime Lost, or A Lifetime Saved report, which surveyed 32 adults and the parents or guardians of 72 children diagnosed with the disorder across the UK.
'Enormous amount of energy'
Charlotte Dowson was about seven years-old when her mother, Jane, noticed she was "slightly different to her peers".
"She was taking a little longer to reach normal developmental milestones", such as holding a pen and doing up her shoelaces. She was constantly in trouble and often "away with the fairies".
Jane said: "She just seemed like she had an enormous amount of energy."
She approached the school, but Charlotte's teachers didn't recognise there was a problem. They thought Charlotte was just "annoying" and would interrupt a lot.
A year or so later they went to a GP, who told Jane to keep an eye on it.
"I had been, for two years," she said.
Charlotte was later referred to an occupational therapist for hypermobility in the hands.
When she was there for a test, the specialist realised something else might be going on.
Charlotte was then referred internally within the hospital and, almost two years after first seeing a GP, she was diagnosed with ADHD, at the age of 10.
Jane said: "I felt quite frustrated. I had come under quite a lot of criticism for seeking out help. People didn't think there was something wrong with her."
Dr Matthew McConkey, a consultant paediatrician at Lisburn Hospital, Northern Ireland, said what had happened to Charlotte was all too common:
"ADHD remains chronically under-diagnosed, and access to services and treatment in the UK is woefully inconsistent," he said.
"Long-term solutions must be put in place by the NHS to ensure no child falls through the gaps - this includes improving the patient journey to diagnosis and challenging the stigma prevalent throughout the healthcare community."
As well as lengthy delays, the survey also found nine in 10 children felt depressed or anxious while waiting to see a specialist. Almost half considered self-harming, and over a third were temporarily excluded from school.
A recent study found British children spent on average 18 months from their first doctor visit to receiving a formal ADHD diagnosis. This compares with an 11-month delay across the European Union.
The report finds this is because patients often need to see a GP multiple times before they are referred to a specialist.
And once they have a referral, it can take anywhere between two and 55 weeks to get an appointment.
The BBC contacted the UK governments for a response.
A Welsh government official said they are aiming for patients to be able to see a specialist within 26 weeks of being referred by their GP.
An official from the Scottish government said a "mental health link person has been made available to every school." They can directly contact specialist mental health services if they have concerns about a pupil.
An NHS England spokesperson said: "Funding for children and young people's mental health increased £100m last year and is now rising faster than the overall budget, so an extra 35,000 children will get care this year.
"The NHS is implementing new best practice guidance to improve care for young people with ADHD which will include better and faster diagnosis."
A speedier diagnosis could have helped Charlotte navigate primary school.
Now 15, she channels much of her excess energy into creative pursuits.
Alongside going to school, she works as a professional actor in films and adverts.
Jane said: "It's clear that's where her strengths are, and it's where she wants to go."