Mental health: 'My employer's support saved my life'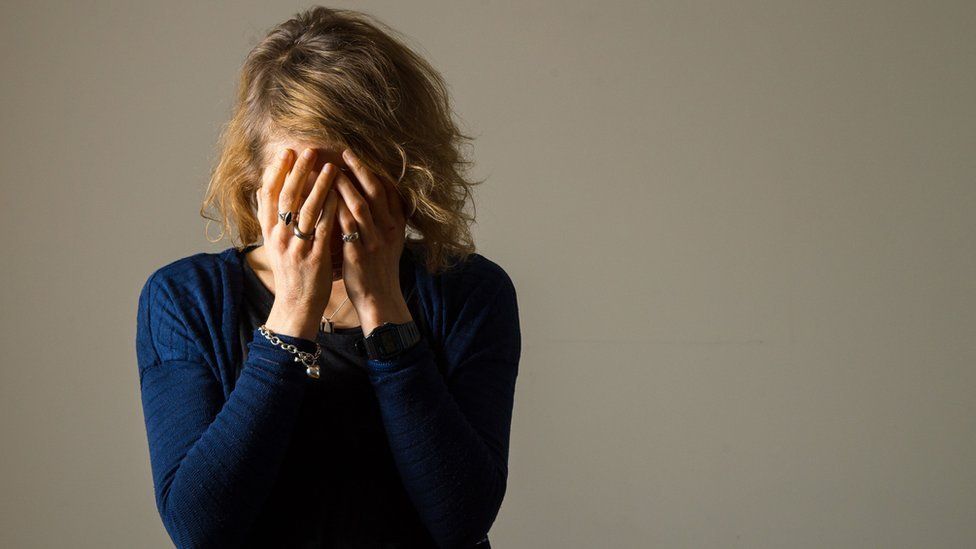 The Thriving at Work report says up to 300,000 people with long-term mental health problems have to quit their jobs each year and costs the UK economy up to £99bn each year.
Three people have told the BBC how they have met their mental health challenges at work.
Stephanie from London says there needs to be a serious change in attitudes toward mental health in the workplace.
"As someone who suffers from depression, I never would be able to discuss my mental health with my employer.
"There is a culture - especially within offices - that perceives this as a sign of weakness or an inability to handle their work."
Stephanie places the blame on a culture of long working days, with managers very often making their team feel guilty for even taking their lunch hours.
"There needs to be a serious change in attitude toward mental health," which she says, "won't be combated by a few training modules at work."
Daisy from Taunton has experienced two different sides to coping with mental health issues at work.
Daisy worked with a local authority, but says "I could see them looking for excuses to get rid of me.
"I left the job because I couldn't stand the environment and lack of support."
Moving from the public to private sector was a revelation.
"I was honest with my new employers about my mental health issues, and their first reaction was, 'It's not a problem'.
"This was such a different attitude that I was completely taken aback".
When she suffered a mental health setback, support was on hand: "My employer offered me a session with a private psychiatrist to help them understand my condition better and to get an independent medical review.
"I was finally given a diagnosis of Borderline Personality Disorder, combined with my existing diagnoses of PTSD, depression and anxiety.
"My employer's support has saved my life".
Lorna from Ballymena had to leave her job due to mental health problems after her third child was born in 2006.
She discovered taking an active approach was the first step toward recovery.
"The medical system helped," she says. "I was very fortunate to get psychological help very quickly and my doctor monitored my progress.
"But it was me who asked if I could come off my medication under supervision".
Lorna also switched to part-time work, which eased the pressure. She now works five half days and uses tools including mindfulness, essential oils and journal-writing to maintain her mental health.
"I still have good days and bad days, but I now know to recognise my feelings.
"If there is anything I can change, take action. If not - accept it, work through it and move on".
By Bernadette McCague, UGC and Social News team