NHS Tracker: Five things we've learned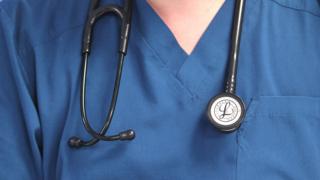 This week saw the BBC launch its NHS Tracker project. The online search allows users to find out how their local services perform against the three key targets covering accident and emergency departments, cancer care and planned operations and treatment.
The project will run for a year. But already some remarkable issues have been brought to light.
1. Luton is head and shoulders above the rest
There was only one local hospital service in the whole of the UK that achieved all three key targets throughout the year. Take a bow Luton and Dunstable NHS Trust.
The medium-sized hospital undoubtedly benefits from the fact that it is not a large regional centre, which means it will avoid some of the most complex cases.
But the performance is impressive nonetheless. The next best-placed service had missed a fifth of its targets over the past year.
If you can't see the NHS Tracker, click or tap here.
The secret of Luton's success? The trust has been surprisingly reticent to shout about what it does and declined the chance to appear on air as the BBC launched its NHS Tracker.
We do know it has been at the forefront of putting GPs into A&E, which is now a national policy as it helps deal with patients who arrive with fairly minor ailments.
It also has a state-of-the-art operations centres - fully digitalised (not always a given in the NHS) - that allows managers to monitor which beds are occupied and how long patients have been waiting.
This helps keep patients flowing through the system - and when bottlenecks build up they can be identified and dealt with quickly.
2. But as a region, the North East is the best
Six of the top 12 performing hospital services in England over the past year are clustered around the North East. They include South Tyneside, Gateshead and North Tees/Hartlepool, which were ranked second, third and fourth behind Luton.
All achieved their key targets for 80% of the year. Newcastle, South Tees and County Durham/Darlington were not far behind. Across the whole region, even when you take into account the weaker performers, the average was just over 70%.
The hospitals had a mixed performance on cancer, but achieved a 100% success rate in meeting the 18-week target for planned operations.
It's not entirely clear why this has happened. It has a smaller population and fewer hospitals than many of the regions, meaning the performance of a few places is more likely to skew the overall picture.
But it is certainly fair to say the region has benefited from having some of the most respected and experienced chief executives running its hospitals in recent years, including Sir Len Fenwick, who ran Newcastle upon Tyne NHS Trust for over 40 years before stepping down earlier this year, and former Jim Mackey, who now runs the regulator, NHS Improvement.
That has helped the NHS in the region to forge good links with local councils. This is considered vital as it allows hospitals to discharge patients quickly in the knowledge there is care available in the community to help them recover after their hospital treatment.
3. Northern Ireland has been moving the goalposts
Targets started to be introduced across the NHS in the early years of the 21st Century. There has been an odd bit of tinkering since, for example both England and Scotland started off expecting 98% of patients to be seen in four hours but have subsequently reduced this target to 95%.
But nowhere has chopped and changed as much as Northern Ireland when it comes to planned operations and care.
It has a 13-week target from the point at which a decision is made to admit a patient to the start of treatment.
It last hit this in 2013, when the threshold was that 60% of patients had to be seen within that time period. At the time performance was improving, and so the target soon moved up to 70% and then 80%.
But the health service there could not get close to meeting the mark, and with performance dropping so did the target.
In March 2015 it stood at 80%, but since then it has been reduced to 55% - and yet the target has still not been met.
4. Comparisons are difficult
It is very hard to compare the performance of each of the four UK nations. As the targets are measured differently, it is hard to say which is doing best and worst.
This is why when the BBC launched its NHS Tracker it focused on which nation was best at hitting the targets it had set.
It turned out all were pretty poor. Wales, Northern Ireland and England had not achieved any of their key targets at a national level in the past 12 months. Scotland had hit them just 8% of the time.
What that does not tell us though is which nation missed them by the most. The best indication of that is performance against the four-hour A&E target as it is the most comparable target and is a good indication of overall "stress" in the system.
When you look at performance over the past year, there is a clear first, second, third and fourth place.
5. Some doubt the targets will ever be met
Or at least on a regular basis, that is. Performance has now dropped so far against the targets that a number of hospital bosses voiced concern over whether they could realistically meet them on a consistent basis.
There is a growing number of trusts that have not hit targets for over five years.
And nationally you have to go back to 2008 for the last time Wales met its cancer target, while its four-hour A&E goal has never been achieved since it was set in 2004.
In Northern Ireland neither the A&E nor cancer targets have been met since they were set in 2008 and 2009 respectively.
But it is also worth noting there are some targets that have been hit.
The BBC chose to focus on the three particular targets it did because these are widely considered to be the most important as they are the ones that best measure the whole patient experience.
But there are other targets that have been met.
These tend to be measures that look at just one part of the patient pathway, such as access to diagnostic tests when a person needs a hospital operation, or an appointment with a cancer specialist following an urgent referral.