NHS surgery waits run into years in Northern Ireland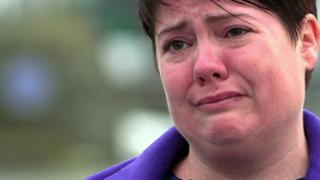 Patients in Northern Ireland are waiting three years to see a consultant about having surgery following a GP referral.
The BBC has obtained exclusive figures showing long waiting times before a decision to operate.
In Northern Ireland, targets say most patients should be seen within 9 weeks and none should wait over 15 weeks.
Yet some patients are waiting 155 weeks or more to see a specialist for spinal conditions.
A spokesman for the Health and Social Care board said it was 'unacceptable' that waiting lists had grown so long.
Longer and longer waits
The health service has not met the targets for several years.
Figures obtained by Freedom of Information requests in April this year and seen by the BBC show that in one of Northern Ireland's five healthcare trusts, the minimum waiting time for an appointment with an orthopaedic consultant specialising in spinal conditions was 155 weeks.
For upper limb conditions, the minimum wait was 127 weeks.
By June, waits for spinal appointments at the same trust had risen to 159 weeks.
Megan's story
Megan Fleming, who is 14 years old, needs an urgent operation to correct a curvature, or scoliosis, of her spine.
Her health is deteriorating fast, and she has trouble breathing. Despite her condition, the teenager from Carrickfergus continues to go to dance classes, but says her future is on hold until her operation, which surgeons have told her will be a year away.
Her mother Karen said: "Megan loves dancing. It's just her life at the minute. She just wants to dance.
"But at the minute she needs the surgery to help her. You could see the consultant was absolutely gutted and you could see it was hurting to say a year, but it's out of his control.
"I've paid taxes, I've paid national insurance. So why can't I get the surgery that she deserves?"
Megan and Karen are now trying to raise the £50,000 that her surgery will cost privately, fearing that the long wait will put Megan's long-term health at risk.
Dr Ursula Brennan, a GP in Belfast, said that seeking private healthcare was a decision more and more patients were having to make in the current climate.
"You're going to have to wait, and it may be several months. It may be into 52 weeks, or 80 weeks, or beyond.
"It's very difficult to turn this conversation to - and these are our elderly folk - that you may have to use your life savings to actually improve your quality of life."
When asked about the long waits, which are far higher than in other parts of the UK, the deputy chief executive of the Health and Social Care Board, Michael Bloomfield, said: "That is absolutely unacceptable, and that's why we need to clearly illustrate the need for reform.
"There are about 35,000 more surgical procedures required than the health service currently has capacity for.
"Without the additional funding to see those patients or have them treated in different ways, it is regrettably inevitable that waiting times will increase to the position that they are now in."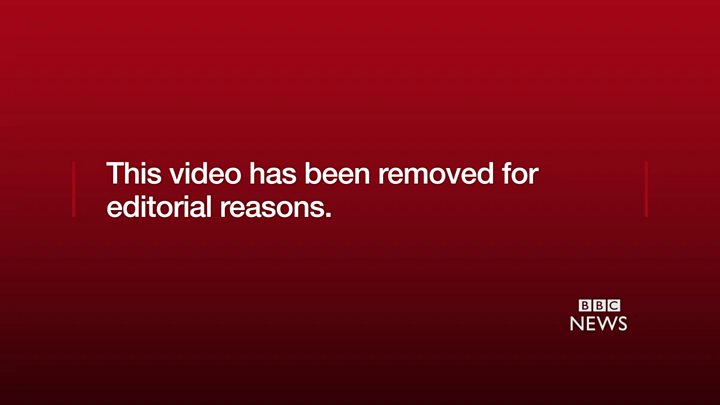 Political vacuum
The political commentator Deirdre Heenan is working on a report with the Nuffield Trust into the emerging healthcare crisis in Northern Ireland.
She said: "In the last nine months we've had no government in Northern Ireland. We're in a political vacuum.
"This system reverts to keeping the show on the road, and any ideas about transformation or change are simply mothballed."
In a blog co-authored with health economist John Appleby, she writes: "There is a difficult backdrop: austerity, increasing demand, rising expectations, and political uncertainty.
"It is not clear that the public are in a position to call for change. They may not have good information about how well the service meets their needs, and have not necessarily been made part of the long conversations about change, which as a result can sound like it brings bad news.
"But the impact on patients of the current impasse in implementing necessary changes is stark. In June this year, for example, one in six of the entire Northern Ireland population was currently on an outpatient or inpatient waiting list. In England the figure is one in 14.
"And over 64,000 people had been waiting over a year for their first outpatient appointment - a quarter of all those on the waiting list. In England, by contrast, around 1,500 people were still waiting over a year - just 2 per cent of the number in Northern Ireland for a population over 30 times larger."
On Wednesday, the BBC will be publishing its NHS tracker, which allows users to look at how their local hospitals are performing on waiting times for A&E, cancer and planned operations.