Max Clifford case: Judge to accept majority verdict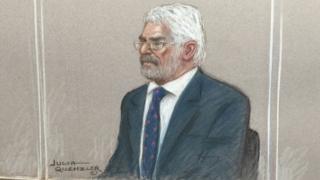 The judge in the trial of former celebrity publicist Max Clifford has said he will accept a majority verdict from the jury.
Judge McReath said he would accept a verdict from at least 10 jury members.
Mr Clifford, 73, is accused of indecently assaulting a 17-year-old girl between October 1981 and May 1982 at his Mayfair offices. He denies the allegation.
The jury began deliberating on Wednesday.