HPV cervical cancer test introduced in England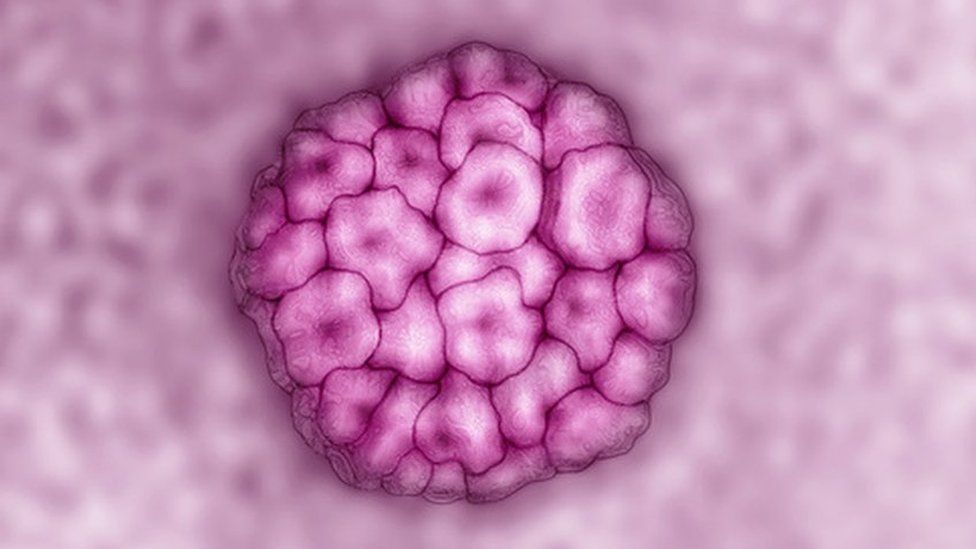 The NHS in England is introducing a "superior" test for cervical cancer, following a successful pilot programme.
Experts say it is a switch that could pick up an extra 600 cancers a year.
Women invited for a routine smear test will now automatically be checked for an infection called HPV (Human Papilloma Virus), which has been strongly linked to cervical cancer.
Until now, an HPV test has only been done if doctors noticed abnormal cells in the smear sample.
Scotland, Wales and Northern Ireland are currently considering whether to introduce routine HPV testing into its cervical screening programme.
Anyone who has ever been sexually active is at risk of catching HPV.
Having the virus will not always cause cancer, but HPV contributes to virtually all cases of cervical cancer.
HPV has more than 100 subtypes, and only a few of these can cause significant disease in humans.
Experts say testing for "risky" HPV infections will help prevent more cervical cancers, as it can pick up the cancer-causing infection before any abnormalities can develop or be seen in the cells of the neck of the womb (the cervix).
HPV testing will be done using the sample of cells taken during the cervical screening smear test.
Women who test negative for HPV can be advised that their risk of cancer is incredibly low and remain on the routine screening schedule.
Those who test positive and who are found to have abnormal cells in their smear sample can be referred for further investigation and, if necessary, treatment.
Public Health Minister for England Jane Ellison said: "These changes are a breakthrough in the way we test women for cervical disease. The new test is more accurate, more personal and will reduce anxiety among women.
"Cervical screening currently saves 4,500 lives a year, and this new test will ensure the early signs are spotted and treated earlier."
Sir Harpal Kumar, of Cancer Research UK, said the change was a welcome one.
"The need for improvements to the cervical screening programme was set out in the cancer strategy for England last year, so it's good to see progress being made," he said.
NHS cervical screening programme is available to women aged 25 to 64 in England.
Women aged 25 to 49 receive invitations every three years. Women aged 50 to 64 receive invitations every five years.
In England, all girls aged 12 to 13 are offered HPV vaccination as part of the NHS childhood vaccination programme. The vaccine protects against cervical cancer.
Related Internet Links
The BBC is not responsible for the content of external sites.