Breast cancer drug increases survival
By James Gallagher
Health editor, BBC News website in Chicago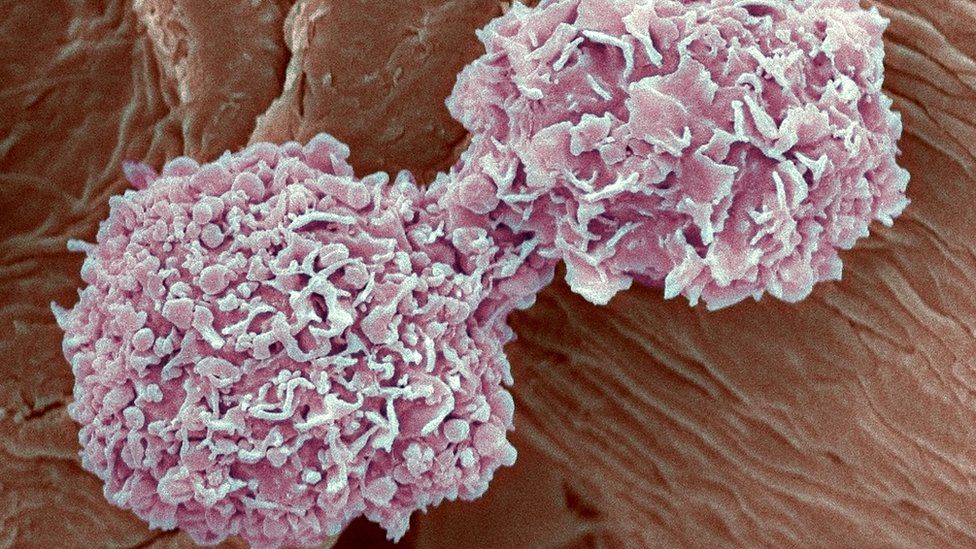 A new cancer drug can significantly slow the spread of deadly recurrent breast cancers, a study shows.
Palbociclib works by disabling two key mechanisms that allow a tumour to grow.
However, fears have been raised that women in the UK will not benefit because of the cost.
Most women with breast cancer have tumours that are fuelled by oestrogen.
So after treatment, women often take drugs to block the sex hormone and stop the cancer coming back.
But sometimes this preventative measure fails and the tumours that come back are difficult to treat.
Palbociclib, developed by Pfizer, disrupts a pair of proteins - called CDK4 and CDK6 - which promote tumour growth.
The trial on 666 women, presented at the American Society of Clinical Oncology, showed the drugs had "significant clinical benefit".
Dr Nick Turner, from the Royal Marsden Hospital in London and involved in earlier research on the drug, told the BBC News website: "The results are pretty impressive and we hope they will lead to the drug being licensed in the EU later this year.
"But the price in the US is expensive."
The British charity Breast Cancer Now fears the $10,000 (£6,900) a month cost means these drugs will not be available to women.
Its chief executive, Baroness Delyth Morgan, said: "We're concerned that we have this promising new first-in-class drug and yet the anxiety is that it won't get through to the women who could benefit.
"If it were to be appraised now, our system would compare it to an existing and cheap generic medicine, despite it being the first drug of its kind.
"As such, while it could offer considerable progression-free time to women living with metastatic cancer, it would be near-impossible for this new patented drug to show it can be cost-effective."
Prof Arnie Purushotham, Cancer Research UK's senior clinical advisor, said: "This important study for advanced breast cancer shows this drug combination can slow down the spread of the disease.
"But it does also cause side-effects including a reduction in a patient's white blood cells which doctors must monitor closely and respond to if necessary. The treatment will now need to be assessed to determine whether it will be routinely available for patients in the UK."
Related Internet Links
The BBC is not responsible for the content of external sites.