Cancer, politics and public money - a difficult mix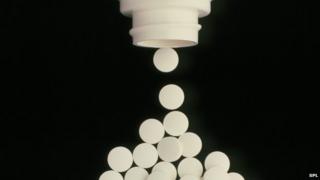 As a public policy initiative with unintended consequences, the Cancer Drugs Fund will become a case study for students of Whitehall and medical politics.
The saga is far from over with some leading drug companies threatening legal action over the decision to axe their drugs and treatments from the Cancer Drugs Fund's approved list.
NHS England has to work out how to continue running and funding an entity not of its own making.
The idea behind the fund was to defuse arguments over which drugs patients with advanced cancers should be entitled to.
More medicines and treatments seen as valuable by oncologists, but rejected by the regulator NICE as not delivering sufficient clinical value, were coming on-stream.
The £200 million annual budget, over and above NHS spending, seemed reasonable when the coalition set up the fund in 2010. But the best laid plans drawn up by politicians can take unexpected twists and turns.
Supply and demand
Demand grew rapidly as patients and clinicians became more aware of what the Cancer Drugs Fund could offer.
Drug companies knew that they could charge more or less what they wanted as there was no rigorous financial appraisal.
By the middle of 2014, word was getting around that the £200 million budget had been exceeded. In August it was confirmed that annual spending would be raised to £280 million. Crucially, the extra cash was having to come from NHS England's existing budget. No wonder it was less popular amongst senior management of the NHS than it was in Downing Street.
All this coincided with the first few months' tenure of Simon Stevens at the head of NHS England. It seems that his condition for finding extra money for the Cancer Drug Fund was an agreement that the list of drugs would be restricted. So what was bound to be a politically difficult process ensued - finding a way of capping and limiting the fund.
Rationing
The result was the announcement that some treatments would be dropped. Briefings from NHS England suggested there was a danger of a £100 million overspend without reform. Even after reductions on the drug and treatment list, the budget will rise again in the current financial year to £340 million. Once again the extra money will have to be found by NHS England.
The protests from drug companies and charities were predictable - though the volume louder than anticipated. Beating Bowel Cancer argued that 65% of patients with advanced bowel cancer faced the probability of an earlier death. Dr Alison Birtle, an oncologist, referring to the dropping of an advanced prostate cancer drug called Jevtana said some of the men treated with it were still alive up to four years later.
Cynics noted that "they would say that wouldn't they". Manufacturers and users of treatments set to fall off the list were always going to be unhappy. Drug companies, it was argued, had paid the price for overcharging. NHS England pointed out that some manufacturers had cut their prices to stay in the fund and that some drugs were excluded purely because their clinical value was deemed to be limited.
The purists would rather there had been no Cancer Drugs Fund in the first place. If you have a NICE system to assess value for the NHS, they argue, why set up an entity funding medicines which is outside that regime?
But leading political parties want to retain the fund. They argue that it is popular with constituents and that 55,000 patients (and voters) have directly benefitted from it.
Whitehall sources emphasize that the Cancer Drug Fund was very much the Prime Minister's baby and as long as David Cameron is in Downing Street the fund will continue - and that means beyond the original end date of 2016. Labour has committed not only to keeping it but raising the funding.
But a legal challenge by the drug companies has not been ruled out. The pressures on the NHS England budget are intense. The Cancer Drug Fund may not be an election issue but whoever is in power after May this year will have some tricky decisions to make about the allocation of resources and what cancer patients can reasonably expect.