GP out-of-hours care 'getting better'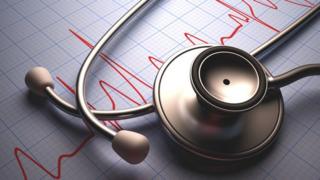 GP out-of-hours care in England is improving, but weaknesses still exist in certain areas, inspectors say.
The Care Quality Commission review of 30 services - covering a third of the population - highlighted problems with recruitment processes and medicines management.
However, it concluded services on the whole were safe and well-led.
It comes after years of criticisms following the overhaul of the system a decade ago.
In 2004, GPs were allowed to opt out of providing care, leaving it to NHS and private providers to run night and weekend care.
In 2010, there was a highly critical government review following the death two years previously of David Gray.
The 70-year-old Cambridgeshire resident was given an overdose of painkiller by a German locum doctor working his first NHS shift.
This CQC said there had been significant improvements since then.
In particular, the review noted there were fewer locum GPs covering shifts and services were active in encouraging feedback from patients.
But it found a fifth of services were not fully compliant on recruitment as they were not carrying out the required checks on staff applying for jobs.
Meanwhile, nearly a quarter were warned over the way they stored and checked stocks of medicine.
However, none of the problems was considered serious enough to warrant formal regulatory action.
'Really positive'
Chief inspector Prof Steve Field said: "At the start of our inspections, I did not have high hopes about the quality of out-of-hours care.
"However, I am delighted that these inspections have shown that in most cases the care people receive is safe, effective, caring, responsive and well-led."
Health Minister Lord Howe said the results were "really positive".
Dr Chaand Nagpaul, of the British Medical Association, agreed the the report was "encouraging", but said it only gave a "partial picture" of out-of-hours care as it did not include the new 111 telephone service where he believed there were problems.
The CQC will start inspecting this later in the autumn.
Patients Association chairman Dr Mike Smith said the positive findings were "not supported" by the calls to the group's helpline.
He said many patients still had "no faith" in the system.