WHO: Ebola is 'public health emergency'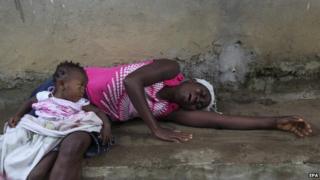 The World Health Organization (WHO) has declared a global health emergency over Ebola.
It could involve detailed plans to identify, isolate and treat cases, as well as impose travel restrictions on affected areas.
There is no cure or vaccine for Ebola but patients have a better chance of survival with early treatment.
Ebola has initial flu-like symptoms that can lead to internal bleeding, which can lead to organ failure.
Ebola virus disease (EVD)
Symptoms include high fever, bleeding and central nervous system damage
Fatality rate can reach 90% - but the current outbreak is about 55%
Incubation period is two to 21 days
There is no vaccine or cure
Supportive care such as rehydrating patients who have diarrhoea and vomiting can help recovery
Fruit bats are considered to be virus' natural host