Failing hospitals: Is the glass half-full or half-empty?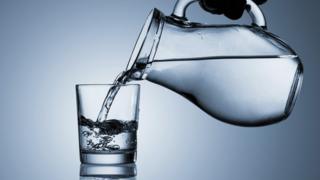 Health Secretary Jeremy Hunt's glass was certainly half-full when he gave an update on Wednesday on how the special measures regime for failing hospitals has worked out.
A year to the day since the first 11 were placed in the failure regime, he said he was encouraged hospitals were on the "road to recovery".
Five of the 11 have come out of special measures or are in the process of doing so. But is that really a story of success?
After all, three of those - East Lancashire, Buckinghamshire and North Lincolnshire / Goole - are continuing to get support from the wider system and are being kept under a watchful eye by inspectors.
And if you look at Basildon and Thurrock Trust - one of the two that is fully out - the picture is still not straight-forward. It actually escaped special measures after an inspection in March led to it being given a good rating, with its maternity services becoming the first in the country to be rated as outstanding. That is just eight months after it was placed into the failure regime. A remarkable turnaround you may think? Not quite.
Early days
The trust was already well on the way to addressing the problems when the announcement was made last July. A new chief executive, Clare Panniker, had been in place since the autumn of the year before and extra staff, and new governance arrangements were being put in place.
She told me special measures had helped the trust address the problems by giving people a "licence to talk" and giving greater transparency about the problems, but it is clear the improvement journey had already started by the time Mr Hunt stood up in the House of Commons last summer to list the trust's failings.
Of the remaining six trusts, we are yet to hear anything about two, while there are signs of improvement at three, but obviously not enough to warrant escaping special measures.
However, in the case of one - Medway Maritime Hospital in Kent - there seems to have been little improvement. It was given an inadequate rating less than a week ago, with inspectors noting there were still too few junior doctors and nurses on duty and raising serious concerns about the quality of surgery and A&E.
This is not to say that special measures has no role to play - it has been widely welcomed by those inside and outside the health service - but at this stage it seems too early to tell just how effective it is.
Since the first 11 trusts were put into special measures, another six have followed suit - and the Care Quality Commission still has 60% of England's hospitals to inspect. The process is barely half-way through, no wonder it is hard to tell whether the glass if half-full or half-empty.