Elderly patients are being failed by NHS, says new boss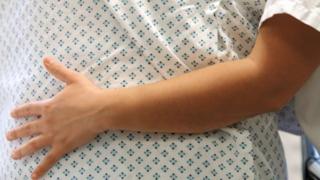 The care of frail elderly patients has become fragmented because of the drive for hospital doctors to specialise, the new boss of NHS England says.
Simon Stevens suggested he wanted to see a European model of "generalists" adopted to work alongside specialists.
He told a conference of health managers that the rise in multiple conditions required greater co-ordination of care.
The speech builds on comments he made last week about ensuring there was a role for smaller hospitals in the NHS.
In recent years there has been a focus on creating larger, specialist hospitals.
But Mr Stevens said that while that was desirable in areas such as stroke care, smaller hospitals still had an important role to play.
Mr Stevens said the large expansion in consultant numbers - up by three-quarters since 2000 - had led to more and more specialisation by consultants.
He told the NHS Confederation's annual conference that while this was desirable it had sometimes "fragmented care for older inpatients".
He said: "One study has found that using single condition-specific guidelines a 79-year-old woman with type 2 diabetes, hypertension respiratory problems, osteoarthritis and osteoporosis could be prescribed 19 doses of conflicting and adversely interacting medicines each day."
Having general physicians - or hospitalists, as they are sometimes known - is commonplace in countries such as Sweden and Germany.
The call for this model of medicine mirrors one that was made last year by the Royal College of Physicians.
Mr Stevens also set out other steps he wanted to take.
These included reform of the funding system for hospitals to take more into account the outcomes they achieve for patients. At the moment, funding is largely based on throughput of patients.
But he told the conference in Liverpool that it was important that local areas came up with their own solutions rather than relying on a one-size-fits-all approach.
He said the coming years were a "defining moment" in the history of the NHS.
"I know there are enormous pressures, but the NHS is up for change and necessity truly is the mother of invention."
Mr Stevens replaced Sir David Nicholson as NHS England's chief executive in April.