Does the size of the NHS budget matter?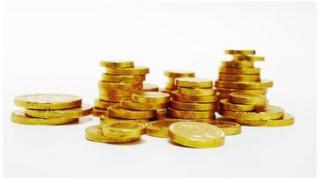 On Wednesday senior managers across the NHS in England will be meeting in Manchester to discuss the key issues for the health service.
With less than a year to go before the election, money is one of the hot topics at the NHS Confederation's annual conference.
Hospitals have already started running up deficits and there is pressure on the NHS to use its funds to support cash-strapped social care services.
It means attention is turning to what the political parties will be able to promise when it comes to funding.
There have been suggestions in recent days that Labour is considering raising national insurance contributions by 1% to pay for a big hike in the budget, while both the Liberal Democrats and Conservatives are understood to be weighing up the merits of finding extra money for the health service.
It is easy to see why this is an attractive proposition politically. At the last election the Tories made big play of the fact they were pledging to increase the budget in England, running adverts highlighting they would "cut the deficit, not the NHS".
It went down well with voters. But the actual rise ended up being small. This parliament the NHS has got the equivalent of an extra 0.1% a year in real terms once inflation is taken into account.
That is small change when you consider that the budget has risen by 4% a year on average over the course of its history. In fact, its the toughest four-year settlement for more than 50 years. Only once - from 1950-51 to 1954-55 - has the NHS got less.
NHS spending
Period
Years
Average annual real growth in budget
Entire NHS History
1949-50 to present day
+4%
Coalition government
2011-12 to 2014-15
+0.1%
Last Labour government
1996-97 to 2009-10
+6.4%
Last Conservative government
1978-79 to 1996-97
+3.3%
Tightest four-year period
1950-51 to 1954-55
-2.4%
Tightest four-year period in last 50 years
1975-76 to 1979-80
+1.3%
So does that mean any promises about the NHS budget should be ignored this time round?
After all, there is widespread agreement that anything less than 3% after inflation (that is the sum the NHS needs to keep pace with factors such as the cost of new drugs, ageing population and lifestyle factors such as obesity) is actually a cut and with public finances so tight most would agree such a rise is unlikely.
Chris Hopson, chief executive of the Foundation Trust Network, believes politicians need to be pushed hard on this. "They will not want to get drawn on it, but we need to have a real debate about the NHS. It is not just about funding, but about how services are run and organised."
But he dismisses the notion that the health service should be resigned to the fact that any budget rises will be irrelevant. "A 1% increase in national insurance contributions would pay for a significant rise."
The other issue worth bearing in mind when thinking about NHS spending is social care. While the NHS has been protected, the money invested by councils to pay for care home places and supporting frail elderly people in their own homes has been cut by £2.68bn over the past three years to just over £16bn, according to the Association of Directors of Adult Social Services (ADASS).
That has meant councils have increasingly had to ration the support they pay for - and this has a knock-on effect for the NHS. If people don't get the support they need they are more likely to need hospital care.
"The evidence shows emergency admissions rise," says Sandie Keene, of ADASS. "If we are going to discuss the NHS budget this time, we must also think about social care. The two are linked."