'Clarity needed' over resuscitation orders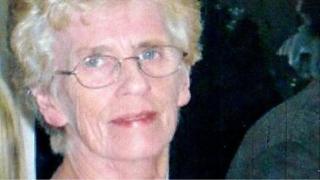 Clearer guidance is needed about when "do not resuscitate" orders can be placed on patients' medical records, the Court of Appeal investigating an unlawful case has heard.
Janet Tracey, who had terminal lung cancer, died in hospital in Cambridge three years ago.
Her family say she and they were not consulted when a DNR notice was put on her records.
Addenbrooke's Hospital says its doctors acted in Mrs Tracey's best interests.
Philip Havers QC, for Mr Tracey and his family, said the orders were routinely being used in a manner which did not reflect existing health service guidance and policy, which was itself inadequate.
He said that Health Secretary Jeremy Hunt must step in and himself issue national guidance to all parts of the NHS.
DNR
Mrs Tracey, from Ware, in Hertfordshire, was suffering from advanced lung cancer when she was taken to hospital after a serious car crash.
Her husband and daughters were distressed when a "do not resuscitate" notice was put on her hospital records.
It was cancelled after the family complained, though a second was later put in place - after talks with the family and two days before Mrs Tracey died at the age of 63.
No-one suggested resuscitation was needed when she died.
The family of Mrs Tracey, who managed a care home for the elderly, is challenging the lawfulness of the "do not resuscitate" policy at Addenbrooke's Hospital and claiming the first notice breached her human rights, which the hospital denies.
As well as arguing for a national policy in England, the civil case will also look at the issue of involving patients in the decision-making process and giving them clearer information.
Mrs Tracey's daughter, Kate Masters, 47, said: "The situation really has to change so that no other families are left like mine are.
"How someone's end of life is handled really does live with the family forever.
"At the moment, the policy on managing resuscitation is down to each trust - including each ambulance trust.
"The end result is that nobody gets any clear information when it comes to patient level. And that can be heartbreaking."
Mrs Tracey's husband, Dave, 66, said: "There needs to be some clarity, so people can understand the situation and what is going on with your particular loved one at the time.
"This has been going on so long. I personally can't turn a corner in my life while this case is hanging over us."
Resuscitation is a complex area - doctors and nurses have to assess whether the intervention is likely to restore breathing, or leave the patient more ill.
Another of Mrs Tracey's daughters, Alison Noeland, 43, said: "We've had contact from relatives of patients, who have been through a similar experience, that they shouldn't have to go through.
"And some doctors have been contacting us too, saying they hope that we can bring some change."
The Court of Appeal proceedings follow a 2012 high court hearing to determine the facts of the case.
A spokesman from Cambridge University Hospitals NHS Foundation Trust said: "The issues that will be considered by the Court of Appeal have now been considerably reduced.
"It would be inappropriate to comment further at this stage.
"Previously the High Court judge ruled that Addenbrooke's Hospital doctors acted professionally and in the best interest of Mrs Tracey."
No figures about the use of resuscitation notices are collected centrally. The Department of Health said it could not comment while legal proceedings continued.
The hearing finished on Wednesday with judgement reserved to a later date.