A&E locum costs: Your experiences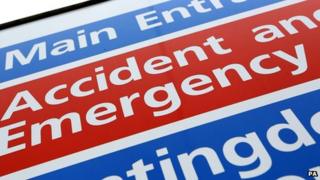 Spending on locum doctors to plug the gaps in A&E units in England has risen by 60% in three years, figures show.
The data showed £83.3m was spent last year, up from £52m in 2009-10.
A government spokeswoman said retaining A&E doctors was a long-standing problem in the NHS.
BBC News website readers have been sharing their experiences of working in emergency medicine as locums or permanent staff.
Philippa Corson, London
I used to be an A&E doctor.
I left to do another speciality but I loved certain aspects of A&E so much that I still regularly go back as a locum.
I don't earn anything like £1500 per shift, and far from being resented, my A&E colleagues actually enjoy working with me, as I'm now a specialist in obstetrics and gynaecology and they can get an immediate opinion on patients.
It is quite common for doctors who have chosen other specialties, but who loved A&E when they did it, to come back for shifts like this. It provides a good service and benefits for patients.
William Davis, Bridgnorth, Shropshire
Doing locum work is not "easy money". One is not guaranteed regular work, and one is only employed when it is going to be busy.
The sessions may seem very lucrative when paid hourly, but I would always be starting early and working well after the allotted time.
We are under close scrutiny and would not be asked to return if we did not perform well. We are also not paid superannuation, sick leave or study leave.
Amir Ali Thakur, Shrewsbury
I have been working as an A&E doctor for the last four years.
I do feel the frustration when locum doctors who are less experienced get paid four times what I am without taking on as much responsibility.
Working in A&E is very stressful and at times I do feel like changing my speciality, but it's due to the love and passion I have for this role that I can't think of changing career.
I would like to continue as a regular doctor and think that the money the NHS is spending on locum doctors could be spent on regular doctors.
My suggestion would be that A&E doctors should be on a flexible rota with a higher salary package, we have to put in a tremendous effort and coping with stress, and this would attract more doctors.
Chris, Glasgow
I regularly work as an A&E locum across the UK including in England.
The stark reality is that after years of pay freezes leading to real terms pay cuts, destruction of the NHS pension and undermining of health staff morale it is unsurprising that doctors are unwilling to work in the busiest and most depressing parts of the hospital without significant compensation.
I regularly earn £100 an hour for working in A&E but if the rate was less it just wouldn't be worth the hassle. Try getting a lawyer or a banker to work a Saturday night for the same amount.
This is the beginning of how the health service will look when creeping privatisation eventually means that doctors can charge market rates for their work.