Sharp rise in spending on A&E locum doctors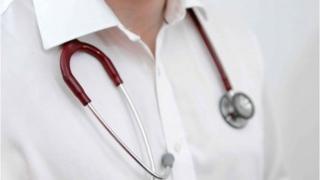 Spending on locum doctors to plug the gaps in A&E units in England has risen by 60% in three years, figures show.
The data obtained by Labour under the Freedom of Information Act showed £83.3m was spent last year, up from £52m in 2009-10.
Employing locum doctors can cost £1,500 a shift, four times as much as filling a shift with permanent staff.
A government spokeswoman said retaining A&E doctors was a long-standing problem in the NHS.
'Service getting worse'
Labour received data from 108 trusts - three-quarters of the ones that run A&E units.
It covered all grades of doctors and suggested these temporary staff were now being employed for nearly one in 10 consultant shifts and up to one in six for more junior posts.
Shadow health secretary Andy Burnham said the rise in spending was linked to the "disastrous" reorganisation of the NHS carried out by the Coalition government.
"This government is guilty of gross mismanagement of the NHS.
"They are paying more for an A&E service which is getting worse by the week," he said.
Dr Cliff Mann, of the College of Emergency Medicine, said: "This sort of spending is very unwise.
"It is not an efficient way of spending NHS money and can be damaging for morale when doctors work alongside other, sometimes less qualified doctors, who are earning much more.
"But this has really been building for the past decade. There has been a lack of job planning and it is now very hard to attract doctors to this speciality."
Flexible working
Research by the college has suggested half of trainee posts are going unfilled.
It believes the unsocial hours and pressures on A&E departments have made it less attractive than other areas of medicine.
The college has recently worked with Health Education England to draw up plans to tackle the problem, including more flexible working patterns, extra holidays and more training opportunities.
Conservative MP Dr Dan Poulter, a health minister who works part-time as a doctor, said: "There has been for many years a problem.
"It was first flagged up in 2004 under the previous government about recruiting doctors into A&E and it takes six years to train A&E doctors, so this well pre-dates the current government."
He said is it was important that improving the work-life balance of A&E doctors was part of the the government's plans when re-negotiating its contract with doctors.