NHS Scotland 'prepared for winter'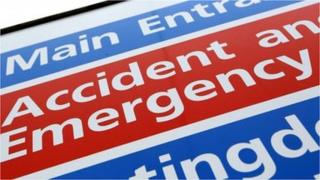 Health boards across Scotland are prepared for winter pressures ahead of the festive period this year, according to the Health Secretary.
Alex Neil says contingency plans are in place to help the NHS cope with the expected rise in the number of people visiting A&E this season.
A £50m investment over three years has been earmarked for this.
Last year saw increased pressures from respiratory illnesses and an early start to the norovirus season.
Mr Neil said: "We continue to make improvements through our three year £50 million unscheduled care action plan, which aims to improve the way that emergency care operates across Scotland.
"Over £9 million of this money has already been released to health boards to support their planning, which is triple the amount given to boards for winter planning last year.
"Each winter brings additional pressures for the health service, and I am not complacent, but I know that health boards have made a number of changes to help ensure our health service can cope with any added strain that winter may bring."
There were around 374,500 acute inpatient and day case discharges in the quarter ending September 2013, an increase of around 3.4% from the same quarter of the previous year.
Average length of stay in acute specialties decreased by 7.5% to 4.7 days in the quarter ending September 2013 compared with 5.1 days in the same quarter of the previous year.
And there were 156 patients delayed in hospital for more than four weeks at the latest census (October 2013), which is the lowest level ever level heading in to the winter period.