Private sector access to NHS pension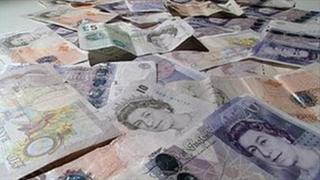 The government may extend the NHS pension scheme to private companies or charities who mainly look after health service patients.
It has begun a consultation on proposals to allow access to the pension scheme from April 2014.
It says opening up NHS services in England to greater competition means the issue of fair dealing over pensions should be addressed.
The proposals are part of wider negotiations with unions on pensions.
The NHS pension scheme has more than 2.5m members - existing and former staff of the UK's largest public sector employer.
The average pension it pays is just over £7,000 a year.
The Department of health in England says it potentially gives the NHS an unfair advantage compared to private companies or charities.
That's because they have to pay up to double the amount to provide similar pensions.
The new health regulator for England Monitor recommended the move saying: "All staff working in NHS funded health care services should have access to the NHS pension scheme, not just those currently working for the public sector."
The consultation document says creating a more level pensions provision for health workers will allow greater movement of staff between the public and private sector.
Any costs of extending the scheme would be borne by new employers.
The move will be seen by critics of the government's health reforms as further evidence of the development of a market in healthcare in England.
Both the Royal College of Nursing and the British Medical Association are in favour of the proposals, however.
General Secretary of the RCN Peter Carter said: "We look forward to responding to the consultation and hope that these proposals become a reality."
Health Minister Dr Dan Poulter said the move could save money and help recruit and retain staff.
Patricia Suarez of the NHS Partner's Network, which speaks for private companies working within the NHS, said: "These very welcome proposals will help create a more level playing field where staff have fewer obstacles to moving between organisations."