GMC welcomes Europe language rules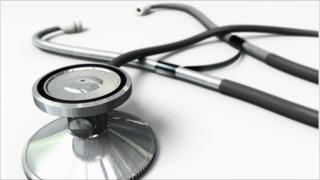 Doctors and other professionals moving from Europe to work in the UK will have their fluency in English checked under new rules governing language skills and other safety issues.
Until now they have been able to register to work in the UK without having their language tested.
The General Medical Council welcomed the move, as "a good day for patients".
The European directive also requires regulators to issue alerts if someone has been removed from their registers.
Member states have agreed to adopt the new directive - but it will be up to each country to decide how to enforce the rules.
The high risk of a doctor not being fluent in English was highlighted by a lethal mistake made by Dr Daniel Ubani , a German doctor doing an out-of-hours shift who gave a lethal dose of a painkiller to patient David Gray.
As a German citizen he was able to register to work in the UK without passing a language test.
However, any doctor coming from outside Europe is routinely tested on their command of English by the GMC before they are allowed to work.
'Serious gap'
This change to a European directive will allow similar tests for doctors within the European economic area.
A new alert system will also require regulators across Europe to notify each other when a doctor or nurse has been barred from working or disciplined due to poor professional practice.
Member states have two years to introduce the changes.
In the meantime, changes to existing UK law are also being planned which would allow the GMC to check language skills sooner.
There are around 27,000 European doctors on the UK medical register.
Niall Dickson, chief executive of the GMC, said: "This is a good day for patients. With our partners in Europe we have worked hard to bring about these changes which will close a serious gap in our regulatory defences."
He added: "Alongside changes to current UK law in 2014, they will give us the ability to check the language skills of doctors coming to work here from Europe.
"The new alert system is also a big step forward. If we are to protect patients, free movement of professionals must be accompanied by free movement of information."