Global Fund suspends contracts over bed net 'bribes'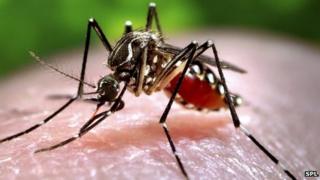 A major global health fund has suspended contracts with two suppliers of mosquito nets, after uncovering corruption in Cambodia.
The Global Fund found two suppliers paid commissions worth £256,000 in return for awarding contracts.
The companies - Vestergaard Frandsen and Sumitomo Chemical Singapore - have taken action against the staff involved.
The nets were found to have been provided on time.
Both suppliers gave the investigation their full co-operation.
The UK government is a major donor to the Global Fund, which fights Aids, tuberculosis and malaria, and recently pledged $1.6bn (£1bn) to it over the next three years.
The Fund's executive director, Mark Dybul, said: "We cannot tolerate unethical conduct anywhere.
"Although this case had no direct impact on Cambodia's fight against malaria, taking commissions in exchange for contracts violates our mission of public service.
"We remain fully committed to pursuing fraud and taking action when we find it."
The Fund was criticised over corruption two years ago. It has since taken action to strengthen its financial oversight and change its procurement processes.
The bribes emerged during a two-and-a-half year investigation. They were found to have been paid between 2006 and 2011.
The Global Fund has given grants worth $331m (£206m) in Cambodia during the past decade.
It says this has played a key role in Cambodia's achievement of an 80% decline in malaria deaths, a 45% fall in TB cases and a 50% decline in cases of HIV.