The secret is out: not all A&Es are equal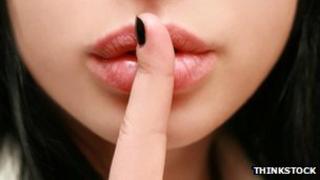 It has been an open secret in the NHS for years, it's just that nobody has been honest enough to tell patients. Until now.
In unveiling his new vision for urgent and emergency care, NHS medical director Prof Sir Bruce Keogh was upfront. "Not all A&Es are equal," he said.
In fact, you probably have to go back to the 1970s to find a time when all A&Es could offer the best treatment of the day.
Since then the advancement of medical science has meant specialist care has had to be focussed at fewer and fewer sites.
Take heart attacks, for example. Forty years ago patients were treated with bed rest and the hospital mortality rate was about 25%.
Over the years specialist units were set up and clot-busting drugs used.
Then in the 1990s it become clear the way forward was to mechanically unblock arteries.
Mortality rates have now been reduced to 5%.
But only about half of hospitals have the specialist equipment and doctors to provide the latest expert care.
'Meaningless'
Similar changes have happened in other areas from stroke services to trauma care.
One in five A&Es don't even have specialist children's services now.
It means the brand A&E has become almost meaningless.
Take Leeds and its surrounding areas stretching from Harrogate in the north to Barnsley in the south.
There are 10 hospitals with an A&E unit, all with varying degrees of expertise. By far the biggest and most important in the region is Leeds General Infirmary which deals with all the major trauma.
Comparing that to the unit at say, Dewsbury, is like comparing apples and pears. They are simply not the same.
And that is why splitting A&Es into two distinct groups - as Sir Bruce is proposing - makes a great deal of clinical sense.
But the problem now is the politics of it.
While in many areas the creation of a two-tier service has already happened in all but name, there are plenty of areas where it has not.
If and when that happens there will be a sense - rightly or wrongly - of some areas losing out.
As a result, making those decisions will become highly controversial, as Nigel Edwards, of the King's Fund think-tank acknowledges.
He says while the solutions are the right ones they will be "hard to sell" and "difficult to implement".