Is it right to pay people to be healthy?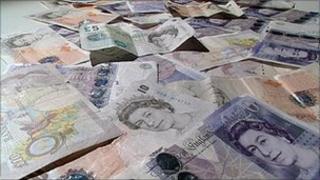 Offering people financial incentives to adopt healthy behaviour is a controversial area of public policy.
People understandably question why some people should be paid for doing something that many others do for nothing.
Surely, the fact it benefits them personally in terms of their health - or their baby in the case of the latest idea put forward to offer mothers £200 of shopping vouchers to encourage breastfeeding - should be enough of an incentive?
However, advocates of this approach argue sometimes it is not.
They point out that behaviour can be so ingrained or subconscious that people may need something to jolt them out of their bad habits.
As far as the NHS is concerned, what matters is what is cost-effective: do the gains outweigh the costs?
In terms of breastfeeding, the UK has some of the worst rates in the developed world.
Mixed record
Unicef estimates £40m a year could be saved if the numbers were improved because of the health benefits - breastfeeding has been shown to reduce cases of stomach problems, asthma and other respiratory conditions.
But the NHS does have a mixed record with financial incentives.
In 2009, officials in Kent set up a weight-loss scheme - Pounds for Pounds - which offered participants cash payments of up to £425.
Less than half achieved significant weight loss and a high drop-out rate meant that evaluators were unable to recommend it as a way of tackling obesity.
However, health officials in Dundee have had more success with a stop smoking scheme.
The NHS there ran a two-year programme offering smokers £12.50 a week to quit smoking.
By the end of three months, nearly a third of participants end up kicking the habit - more than twice as many as other smoking cessation projects achieved, figures released last year showed.
But one of the key reasons this was a success was that it was easy to police.
Judgement the key
Smokers were asked to take regular breadth tests which were extremely accurate at gauging whether the person had lit up.
By comparison this latest initiative is going to rely on the judgement of midwives and health visitors to determine whether the women taking part are indeed breastfeeding.
This raises the question about whether it will be open to abuse.
Prof Theresa Marteau, director of the Behaviour and Health Research Unit at Cambridge University, says this is often cited as a concern for such schemes.
She is carrying out research into gaming with early findings suggesting it is limited to the "minority".
"It is a debate we need to have. There is understandable sensitivity about rewarding people like this when the finances are so tight. But just because if does happen it doesn't mean we shouldn't do it."
Another potential hurdle is that the team behind it are not imposing any restrictions on what the vouchers could be used for.
It means those taking part could purchase cigarettes and alcohol.
This contrasts with work done by what was the National Treatment Agency five years ago with drug users.
They were offered vouchers, but were not allowed to spend them on luxury items.
One of the key reasons for this was to make sure the project retained the confidence of the public.
But to be fair researchers say this is only the first stage of the piloting of this idea.
If it goes forward for a nationwide pilot next year, changes could be made to the way its run.
What happens next with this project will be watched with interest.