Medicines and Healthcare products Regulatory Agency drugs recall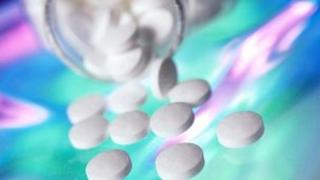 The UK medicines watchdog is recalling five drugs produced at an Indian factory where "manufacturing deficiencies" have been found.
The Medicines and Healthcare products Regulatory Agency (MHRA) is asking chemists and wholesalers to return the medicines made by Wockhardt Limited.
The recalled drugs are used for pain relief and to treat type 2 diabetes.
The MHRA has stressed there is no risk to patients and people should continue to take their medication as prescribed.
The agency's decisions follows a precautionary recall from retail outlets by the manufacturer.
It had found problems with the manufacturing process during an inspection of Wockhardt's manufacturing site in Chikalthana, India, in July.
They included, poor record keeping relating to the manufacture and testing of the medicines made at the site and inadequate validation and production controls for medicines.
The MHRA said it was working with Wockhardt and other international regulators to resolve these issues.
The affected medicines are, in most cases, available from alternative manufacturers.
Ten prescription-only medicines can continue to be made at the Chikalthana site and used in the UK.
'Public health interests'
The MHRA said even though there were concerns over the continuity of supply, the benefits to patients of continuing to take these medicines outweighed that risk.
It said patients did not need to return the medicines they had as there was no evidence they were defective and no evidence of a patient safety risk.
But the MHRA said it had to "act in the interests of public health as poor manufacturing standards means that the quality of medicines is not guaranteed".
Gerald Heddell, MHRA director of inspection, enforcement and standards, said: "People can be reassured that there is no evidence of a safety risk from the medicines made at Wockhardt's Chikalthana site, so it's important people continue to take their medicines as prescribed.
"We are working with the Department of Health to ensure that people have access to the medicines they need. Anyone who has questions should speak to their pharmacist or GP."
The recalled drugs are:
Amiloride HCI 5mg tablets
Clarithromycin 250mg tablets
Clarithromycin 500mg tablets
Gliclazide 80mg Tablets
Quinine Sulphate 300mg tablets
Tamsulosin Pinexel 400mcg tablets