A&E consultants: Why we left the NHS to work abroad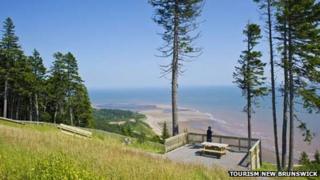 A rising number of A&E consultants are leaving the UK and going abroad to work.
We asked some of them why they left and how working life compares with back home.
Dr Paul Atkinson moved to New Brunswick, Canada in 2010
"I am one of five colleagues who have moved from the East of England to the Atlantic coast of Canada to take up posts in emergency medicine in the past few years.
I was fortunate to be a consultant at Addenbrooke's Hospital in Cambridge, but even there I felt we were being constrained by the weight of patient numbers, a lack of resources and major time pressures.
Before emigrating to Canada three years ago, I felt I spent a lot of time just pointing people in the right direction and not doing much medicine at all.
Because of the constraints and time limits we had to adhere to, we were often asked to do things which were not best for the patient, but which would meet the target.
It wasn't about the medicine in the UK, it was more about the system, training, incentives and management.
My work here is busy but it's not as stressful because we have the resources.
For example, there is much more investment in emergency medicine as a speciality, the emergency department - which deals with 60,000 patients a year - is properly staffed with consultants who work across seven days a week, and the pay is better.
I am actually paid to see patients, not to sit in my office or go to committees so the incentive is there to spend time on patients.
I don't get a pension in Canada though, which was quite a shock, but that means the onus is on me to manage my finances. We are well paid so I have to think of myself as a business and plan for my future.
Back in Cambridge, I had 10 junior doctors working under me whereas here it's one to one and that means they benefit from much better teaching, supervision and feedback.
Trainees in the UK have a much shallower learning curve - it takes them eight years to get to consultant level, but in Canada we push them through in three years.
If you are sick here and end up in emergency then you see someone who has a certificate and who's qualified - not someone who is still learning. Trainees in Canada are never left on their own.
Having said that, I do feel that doctors in the UK are well trained so there is no difference clinically between the two countries.
We've been able to bring some good things from the UK like awareness of systems management. It can be too individualised here, and we've helped people work together more.
Overall, my work as an emergency physician at St John Regional Hospital is more satisfying. There's more time to fix the patient and you don't feel like someone is looking over your shoulder with a stopwatch."
Dr Liz Paterson moved to Western Australia in 2009
"I took up a consultant post in Barnsley in 2006 and, while I loved working with my colleagues, my working life was miserable and I couldn't stop thinking about returning to Australia, where I'd done some of my training years earlier.
Working 80 hours a week with no recompense as well as being blamed for all the issues that the hospital suffered wore me down - I seem to remember coming home in tears on a regular basis.
Here, in Australia, I work a 40-hour week and if I work over that I get paid double time. In the UK any overtime would just be considered part of my salary and part of my job.
Even if I work evenings or weekends here, there are financial rewards.
I also have a pension here which is on a par with the NHS pension, but it's not so much about the money.
I can still have a life and get out and enjoy other things. Knowing that the hours are shorter, the pay better and the weather sunnier makes it all the more manageable.
Working part-time and being a doctor in Australia is not seen as a big issue - there's extreme flexibility.
Here I know that at end of a shift I can walk away and another consultant will be taking over, but in the UK at the end of a shift I still felt responsible for what I left behind.
The work is pretty similar to what I did in the UK and the issues facing emergency departments are similar as well.
The main day-to-day differences are that we tend to hold on to patients until they have a diagnosis.
We still have the four-hour limit here on how long patients should wait to be seen in A&E. In fact, there are big issues about waiting times here.
In my view a bit of pressure is a good thing but we manage to decide all together how to make it work rather than being told from on high.
How long people have to wait for ambulances is also an issue which has been on TV recently so there's quite a bit of stress on the system.
But people make more use of the private health system here.
Four years on, I know the decision has been the right one. I feel guilty for not 'paying my due' for my medical education back in the UK, but I doubt I would still be working in medicine if the move had not happened."
Dr Gayle Farrell works as a consultant in Perth, Australia
"I did all my senior emergency training on the west coast of Scotland, in some amazing departments, with fantastic staff and fantastic exposure to trauma, surgical, medical and paediatric cases.
However, having to work sometimes in excess of 96 hours a week, covering weekend night shifts on your own after midnight and having to see more than 30 patients regularly in a shift, was extremely tiring.
On top of that, having to study for the hardest exams of my career - the fellowship exams, with no scope for study leave, very little scope for attending courses, and virtually no scope for attending any teaching sessions due to shifts, was a recipe for a pretty miserable life.
Add to that the poor wages, when you add up the hours and overtime you aren't paid for.
A lot of trainees are dropping out in the fourth or fifth year of their training because of the pressures it is putting on their home life and personal relationships, something which I also experienced.
I moved to a department in Perth, Australia, that sees around 65,000 patients a year. There are 18 consultants, more than 20 registrars and three or four juniors per team each shift.
The staffing levels are incomparable to the UK.
The wages are three to four times higher and my working hours have more than halved, meaning I actually get to spend time with my husband and don't feel exhausted.
For the first time in 10 years, I don't have to drag myself out of bed and I actually have a bit of energy.
I see the trainees here get so much structured teaching for their exams; something I wish I got even a fraction of.
I always said I wanted to work to live, not live to work; the latter of which I was doing in the UK.
It's sad, as the training in the UK is second to none, the doctors I think are some of the best emergency physicians you will ever get, but they are going to keep leaving the country in droves to seek a decent work-life balance. It just doesn't exist in the UK."