"Ten-fold rise" in new cases of malaria in Chad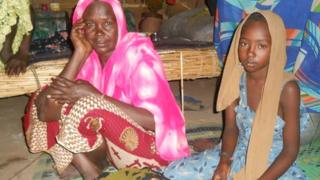 An emergency operation is under way in the Salamat region of Chad after an "alarming" rise in cases of malaria.
Medecins Sans Frontieres (MSF) said the number of reported new cases rose from 1,228 in the first week of August to 14,021 by the end of the month.
Cases of the mosquito-borne disease do peak during the July to November rainy season.
But MSF Health Advisor for Chad Dr Turid Piening said the sudden high spike in this area is unusual.
She said: "More than 80% of people who are coming for consultations are coming because they are infected with malaria, normally its 30%-40% at this time of year.
"It is now the top illness diagnosed in our clinics and that is unusual for this area."
A quarter of all deaths in Chad are attributed to malaria and it is the most common cause of death for children, according to MSF.
Latest available figures from the World Health Organization show more than 650,000 people died around the world from the disease in 2010, most of them children in Africa.
"Strange Spirit"
An MSF team working in the town of Am Timan was alerted to a sharp increase in cases in July by government health officials.
However, this sudden rise has not been officially recognised as an outbreak.
"Many people in our village were attacked by a strange spirit that made them shiver and act in a crazy way," said Halima Ibrahim whose eight-year-old daughter Salimata Ali contracted Malaria.
"My daughter started to shiver, she also complained of a headache and pain in her joints. We prayed but the sickness remained."
MSF doctors came across Salimata before she became too sick to treat. She is now on anti-malaria drugs.
Dr Piening said despite malaria being one of Chad's biggest killers, most people in Salamat have no access to life saving drugs or simple life saving mosquito nets.
"They are a nomadic population. The best way to protect yourself against malaria is to sleep under mosquito nets, that can stop 60% of the transmission.
"Most people in these areas don't have bed nets. They sleep in the open or in little huts so they are very vulnerable."
The cause of the sudden increase in cases is unclear.
Dr Colin Sutherland, and expert in parasitology at the London School of Hygiene & Tropical Medicine, said it could be down to a particularly bad rainy reason, and - potentially - more malaria-infected mosquitoes.
He said: "Perhaps there is even something going on in the mosquito population that means there is more around than normal and that means there are additional transmissions going on.
"That would be concerning. It would suggest control measures aren't keeping things in check in that area."
Dr Sutherland said another possibility was that MSF staff had been more effective at dealing with the problem.