CQC chiefs admit cover-up naming error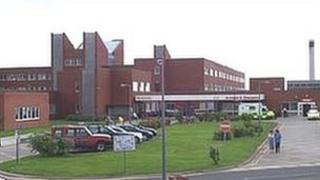 Bosses at England's health regulator have admitted they "got it wrong" when they blocked the release of the names of officials accused of a cover-up.
The admission by Care Quality Commission chief executive David Behan and chairman David Prior was made as they appeared before a group of MPs.
The names of those involved in the alleged cover-up over baby deaths were only released after a public outcry.
The House of Commons' Health Committee heard that this had been a mistake.
The CQC originally cited data protection rules for not releasing the names when it published a review last month by consultants Grant Thornton into how the organisation had investigated Furness General Hospital in Cumbria.
But they came under immediate pressure from ministers and the information commissioner, who accused them of hiding behind the Data Protection Act.
Within a day the identities of the three - former chief executive Cynthia Bower, her deputy Jill Finney and media manager Anna Jefferson - had been revealed.
Mr Prior said he "regretted" the error, adding: "I got that call completely wrong. I accept that criticism."
Allegations
Meanwhile, Mr Behan said: "I made the decision. I clearly got that wrong."
Mr Behan, who has only been in post a year, went on to say that he was trying to reshape the organisation to make it more transparent and effective.
He pointed out that the way hospitals were now being inspected had been beefed up so inspections were longer and involved more experts in health care.
The controversy over the CQC's handling of Furness General Hospital emerged following the review by Grant Thornton, ordered by Mr Behan after he took over the regulator.
Morecambe Bay NHS Trust, which runs the hospital, was given a clean bill of health in 2010 despite problems emerging about the maternity unit - more than 30 families have now taken legal action against the hospital in relation to baby and maternal deaths and injuries from 2008.
In 2011 - with more concerns arising - the CQC ordered an internal review into how the problems had been missed.
But in 2012 when the report was finished, the author had allegedly been told to "delete" it, the Grant Thornton report said.
Ms Bower and Ms Jefferson are alleged to have "verbally agreed" to the cover-up under the instruction of Ms Finney because it was "potentially damaging to the CQC's reputation".
All three deny the allegations.