Call for resuscitation clarity after 'disturbing' death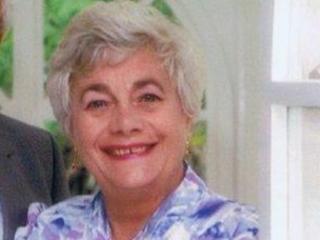 Five organisations have received coroner's letters highlighting the "disturbing" death of a woman after paramedics were called to a care home.
The inquest heard she had died during a "distressing altercation" between her daughter and two nurses at the home.
Jean Robson's family says she would not have wanted to be resuscitated and should have been left to die in peace.
The coroner said it was "concerning" a hospital had not made the home aware of a do-not-attempt-resuscitation order.
The home says it acted appropriately.
Dementia patient Mrs Robson, 86, had developed pneumonia in her final days. She was found to have died of natural causes in February 2010.
Her daughter Dorothy, who worked as a nurse for 20 years, said her mother had, before becoming ill, clearly stated she did not want her life extended beyond what was felt to be reasonable.
Final minutes
She said: "Mum had spent several days in the local hospital. They gave her fluid and foods, but felt there should be no overt intervention in her treatment. ['Do not attempt resuscitation'] was in her notes there.
"At my request, Mum was moved back to the nursing home where she had familiarity, for her final few days. But there was a lack of communication.
"My mum wanted, and should have been given, the courtesy of spending her final minutes in peace and quiet.
"I welcome the coroner's letters. Nothing can bring my mum back - or change the very unfortunate circumstances surrounding her death - but it is best if things can be put in place to rectify this."
Grave concern
Coroner's letters can be sent to the people or organisations in a position to prevent other deaths occurring in similar circumstances
Letters were sent last month to bodies including the Department of Health, the Care Quality Commission and the Royal Devon and Exeter Hospital.
All organisations have a statutory duty to respond within 56 days.
The coroner for Exeter and Greater Devon, Dr Elizabeth Earland, wrote: "It is a matter of grave concern that nursing care home professionals and ambulance staff should have been put in the invidious position of being prevented from doing what they felt bound to do for a patient, by a lack of understanding by the family of the remit of the DNAR orders.
"It is also concerning that the DNAR order completed in the Royal Devon and Exeter Hospital was not communicated formally to the home."
Arguments happening
The coroner also said there had been "a conflict in the instructions to staff" at the care home, Lucerne House, about what to do if Mrs Robson were to start choking.
And she highlighted a "lack of clarity" about the remit of DNAR orders.
Mrs Robson's family described the rules governing the implementation of DNAR orders as "haphazard".
The family's lawyer, Emma Jones, said: "I know it must be very difficult if you're in the caring profession and someone is dying, not to want to resuscitate them.
"But if their wish is not to be resuscitated, that must be respected.
"It was tragic that there were arguments happening over Mrs Robson while she was dying. That should never have happened."
'Choking incident'
The Royal Devon and Exeter NHS Foundation Trust said: "Whilst the discharge summary did not contain specific reference to Mrs Robson's DNAR status whilst she was in hospital, the DNAR order could not have been used to withhold treatment in a community setting.
"It is important to make clear that DNAR orders refer to not resuscitating a patient if their heart stops.
"We understand that Mrs Robson died following an acute choking incident. This must have been very distressing for her and her family, and we offer our sincere condolences."
A spokeswoman for Barchester Healthcare, which owns Lucerne House, pointed out that the coroner had made no criticism of the care home.
She said: "This was very upsetting for everyone involved, both professionally and personally - but especially for the family.
"Our team acted correctly by dialling 999. They responded appropriately to an apparent need for medical intervention."
'Some confusion'
The Care Quality Commission (CQC), which regulates healthcare in England, said it was in the process of responding to the coroner's letter.
A CQC representative said: "Following a previous request from the coroner, we inspected Lucerne House in July 2011 when we found that risks to people from choking were not managed well enough to ensure their safety.
"A follow-up inspection in October 2011 found the improvements we required had been made.
"The inquest into Mrs Robson's death appears to reveal some confusion about DNAR orders and how they are used.
"It is important that use of DNARs and their implications are explained clearly to all concerned at all times, and that details of their existence are passed on to service providers when people move from one care setting to another."
A Department of Health representative said: "We have received the letter and will consider the issues raised and respond to the coroner as requested."