'First' UK assisted suicide for dementia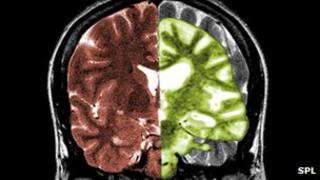 The first reported case of a British person choosing to end their own life at a centre in Switzerland because they had dementia has taken place.
The 83-year-old was thought to be in the early stages of the neurodegenerative disease.
A psychiatric assessment found that he was mentally competent to make the decision.
He travelled to the Dignitas facility in Zurich and reportedly made the choice with the support of his family.
Dementia is the gradual loss of brain function leading to loss of memory and the inability for patients to understand what is happening around them. It affects 800,000 people in the UK.
Further details of the case have not been released, but the family did receive guidance over the telephone from Dr Michael Irwin, a retired GP known as Dr Death for his views on assisted suicide.
Dr Irwin said the man was in the early stages of dementia during which time someone's "mental competence is still fairly normal".
He told the BBC: "He knew how the dementia was likely to develop and he did not want to suffer that process himself and also he wanted to make certain that his family did not see him suffer."
This is not definitively the first case of a dementia patient going down this route, but it is the first time the details have come to light.
Dr Irwin said there was a stronger case for assisted suicide in these patients than those with terminal illnesses.
He said: "When you have a chronic debilitating condition like dementia then to me that is a much more serious medical problem, a much greater degree of suffering than someone who has been given a diagnosis of a terminal illness when they're going to die in a couple of months."
Dr Peter Saunders, director of Care Not Killing Alliance, said, "This case is hugely alarming and shows that if we were to change the law to allow assisted suicide in this country there would inevitably be further pressure for incremental extension to include dementia patients as is already happening in the Netherlands.
"Vulnerable people would feel constrained to end their lives for fear of being a burden upon loved ones and this pressure would be particularly intensely felt at this time of economic recession when many families are struggling to make ends meet."
The Alzheimer's Society said: "No-one with the condition should have to accept a poor quality of life. Instead we need to be driving up standards to ensure everyone can enjoy a good quality of life today.
"And when the time comes, people with dementia deserve a dignified death and good quality end of life care - no less than everyone else."