NHS A&E departments 'left unsafe by political meddling'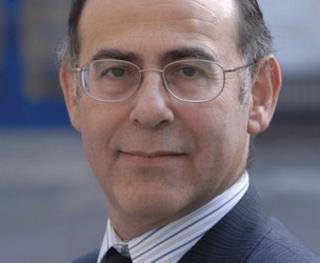 Family doctors are not prepared to shore up an emergency healthcare system left unsafe by "political meddling", a GP has warned.
British Medical Association GP chairman Dr Laurence Buckman has given a speech pointing out the problems that lead to overstretched hospital A&E departments.
He accused Health Secretary Jeremy Hunt of being more interested in bashing doctors and spouting "rubbish".
It comes as Mr Hunt prepares to unveil plans for a chief inspector of GPs.
The health secretary will set out the measure in a speech - trailed widely in advance - he is making at the King's Fund in London.
Mr Hunt is expected to paint a picture of dysfunction across the GP sector, saying they are struggling to cope with demand.
He said: "We've turned GP practices into places where it's a daily challenge for receptionists to cope with huge call volumes and GPs to get through to all the people they need to see."
'Spout rubbish'
The health secretary has this week also been critical of the GP out-of-hours arrangements, saying the public has lost confidence with the system - provided now largely by agencies.
The chief inspector post will be accompanied by a tougher regulation regime, which he hopes will drive up standards.
But Dr Buckman, in his own speech to the BMA's annual GPs conference, argued there is no evidence that the system - set up in 2004 - has been a major factor in the rising pressure being place on A&E units.
He told doctors at the event, also being held in London, that Mr Hunt has "continued to spout rubbish".
Dr Buckman added: "He [Mr Hunt] does not want to bother with the facts when he can have a bash at those of us who on his own admission are overworked and strained beyond endurance.
"GPs are not prepared to shore up a system that has been rendered unsafe by unwise political meddling."
Dr Buckman highlighted changes that have seen the introduction of a non-emergency 111 phone line to replace NHS Direct.
There have been reports of people struggling to get through as well as poor advice being given that has led to patients being sent to A&E for trivial reasons.
Dr Buckman said: "Now we have the dreadful spectacle of patients suffering due to a failure to implement NHS 111 properly."