Chief inspector of GPs to be created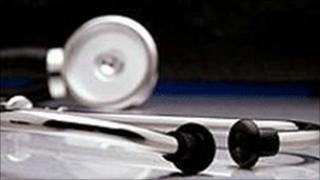 A chief inspector of GPs in England is to be appointed as part of a push to improve services outside of hospitals, ministers are set to announce.
In a speech later this week, Health Secretary Jeremy Hunt will say that the problems being seen in A&E units are linked to the way GPs work.
He will paint a picture of dysfunction across the sector, saying GP practices are struggling to cope with demand.
This lack of a credible alternative means many turn to A&E, he will add.
His comments, to be made at an event in London on Thursday hosted by the King's Fund, comes after mounting concern about the state of other NHS services.
Last week doctors and managers warned that the A&E system was on the brink of collapse as rising patient numbers, shortage of money and a lack of doctors had left units struggling.
This is on top of the problems being seen with the roll-out of the new non-emergency 111 phone line.
Patients in some areas have experienced problems getting through to the service, which is replacing NHS Direct, while there have been reports of poor advice being given.
Mr Hunt will say that there needs to be a renewed focus on GP care and wider community services to relieve the pressure elsewhere.
'Rigorous'
The creation of the chief inspector post - which follows the announcement of one for hospitals - is being seen by ministers as a key part of that.
It will form part of a "rigorous" new inspection and ratings system that will put the focus firmly on whether GPs are providing effective and responsive care.
But rather than blame GPs for the problems he will say that they have become victims of a "box-ticking culture" created by the previous government.
He will also set out proposals for patients who are in regular contact with community-based NHS services, particularly vulnerable older people, to be given a named healthcare professional to be in charge of their care - much as a hospital patient falls under the care of a named consultant.
Mr Hunt will say: "We've turned GP practices into places where it's a daily challenge for receptionists to cope with huge call volumes and GPs to get through to all the people they need to see.
"I do not blame NHS staff for this. They are working extremely hard in the face of rising demand."