NHS 111 'showing signs of improvement'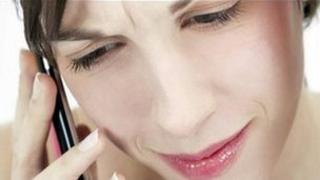 There are signs the NHS non-emergency helpline is getting better after the bank holiday weekend passed by without major problems, NHS England says.
The 111 service has been beset by problems recently with reports of patients struggling to get through.
Some areas even suspended their lines after they failed to cope with demand.
But chief nursing officer Jane Cummings said more than 100,000 rang for help over the weekend and the early signs suggested improvements had been made.
She said the "vast majority" were dealt with properly after providers had taken on more call handlers in the lead-up to the weekend.
But she conceded improvements still needed to be made.
"We need to look at individual cases where perhaps advice was incorrect or not as good as we would have wanted it to be.
"But I think overall the message we are getting is that while in some places there is still some way to go, it is better."
Ahead of the weekend, the board of NHS England agreed to a review of the 111 service - introduced to replace NHS Direct - after discussing a report which said the service remained in a "fragile" state in a number of places.
There are actually 46 different services across England run by a variety of providers, including ambulance crews and private companies.
Seven of the services have yet to go live while a number of others have been suspended or are receiving help from other parts of the health service.
Despite the claims by Ms Cummings, the BBC has still been contacted by patients who have experienced problems.
One emailed in to say: "Was becoming worryingly ill on the Friday evening. Phoned 111 on Sat at 7.30am. Was told that I would be phoned back within six hours. Didn't hear anything for 28 hours. Ended up in hospital on the Sunday."