Is the NHS really over-managed?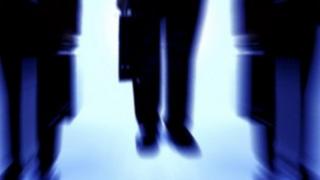 It has become fashionable to bash NHS managers.
In fact, it is a common joke within the profession that you are better off saying you are an estate agent than health manager.
It is easy to understand why.
Ministers have been quick to criticise the "pen-pushing culture" in the NHS with both current Health Secretary Jeremy Hunt and his predecessor Andrew Lansley promising to reduce bureaucracy in the NHS.
The number of managers in the health service has already been cut by nearly 7,000 in the last three years and now stands at 35,650 in England.
But in the rush to tackle the "problem" has it been properly considered whether management and leadership in the NHS actually needs sorting out?
Research to be published later this summer by the Chartered Management Institute shines an interesting light on the issue.
The work has found the NHS has a poor record in investing in its managers.
Compared to other parts of the public sector, it spends nearly 30% less on training its leaders, the research suggests.
The CMI goes on to argue that this is misguided as good management leads to an engaged workforce that is more productive and provides better care.
Ian Reynolds, the chairman of Kingston Hospital, who has been crunching the figures for the CMI, is clear.
"It may be unfashionable to say so, but overall the NHS is under-managed."
Dean Royles, director of NHS Employers, agrees managers have been unfairly targeted.
While acknowledging the failure in management over the Stafford Hospital scandal had been "deeply embarrassing", he also believes good managers are a force for good.
"We know if we have engaging managers we have an engaged workforce. These staff are more likely to be committed, work well as a team and go that extra mile for patients," he says.