NHS regulator wants 'swift change'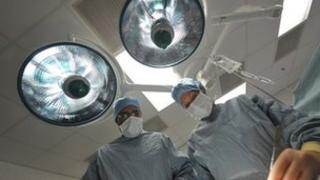 The Care Quality Commission (CQC) is promising "swift change" as it attempts to relaunch itself amid criticism of its performance.
The health and care regulator has been under fire with critics saying it has lost sight of safety.
Ministers have already announced the creation of a new hospitals chief inspector post and a ratings system.
Launching its 2013-16 strategy, the CQC said it would also be looking to beef up its inspection process.
The Commission was only created in 2009 but has been in the spotlight ever since.
Two years ago MPs on the House of Commons' Health Select Committee said it had failed to grasp its primary role to ensure patient safety as a "tick-box" culture developed.
Previous reports identified recruitment problems which meant the quantity and quality of inspections had suffered.
It prompted David Cameron to take the unusual step of criticising an independent regulator himself.
Since then the CQC has changed its chief executive and chairman and increased the number of inspectors on its books by over 200 to 955.
But at the start of this year a new Health Select Committee report was warning the regulator had still yet to solve its problems.
Now the new leadership at the CQC is attempting to relaunch the regulator by spelling out its three-year plan.
It will include longer and larger inspections and clearer information for patients.
A new chief inspector of hospitals will also be joined within the CQC structure by chief inspectors for social care and integrated care.
The new post holders will have a critical role in setting up the new ratings system for the health and care sectors that was announced in response to the public inquiry into the failings at Stafford Hospital.
The new system is to be based on the schools rating system run by Ofsted which uses four ratings - outstanding, good, requires improvement and inadequate.
CQC chairman David Prior said: "This is an important moment for the CQC.
"We have recognised we need to change and are determined to do so swiftly.
"We will work with those we regulate and our own staff to develop a better system of regulation and to build a high-performing organisation that is well run."
Mike Farrar, chief executive of the NHS Confederation, said: "It is clear the CQC is working hard to regain the confidence of the NHS and the public.
"This strategy shows a strong commitment to developing a system that is responsive, specialist in its sector and provides people with the information they need about the services they use."