Roche agrees to release all trial data on Tamiflu drug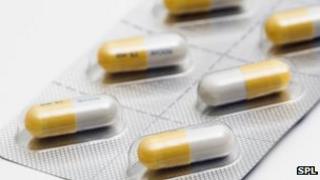 The drug company Roche, which makes Tamiflu, has announced it will give researchers access to all its trial data for the influenza drug, the BMJ reports.
Roche had previously been criticised for failing to grant access to the results of all its 74 trials.
In an email it said it would provide the information over the next few months.
Campaigners say Roche should not have delayed access to the data.
It is estimated that half of all clinical trials have never been published and positive trial results are twice as likely to be published as negative findings.
The AllTrials campaign wants the pharmaceutical industry to publish all data, and is supported by the Wellcome Trust, the British Medical Journal and NICE.
In December 2009, Roche gave the Cochrane group - an internationally renowned human health care and policy research body - access to one part of just 10 Tamiflu trials. There are 74 in total.
Then in February, Roche pledged to give researchers access to more of its trial data.
Finally this week, in an email to the Cochrane researchers, Roche said it had decided to provide "each CSR [clinical study report]" over the next few months.
Persistence
Another drug company GlaxoSmithKline recently decided to release 30 clinical study reports on its influenza drug zanamivir (Relenza) to the same Cochrane group.
Sile Lane, director of campaigns at Sense about Science, an organisation which helped to start the campaign for all drug trial data to be released, said: "It shouldn't have taken the researchers years of persistence and publicity to get [access to] these Tamiflu results."
The Cochrane group have cautiously welcomed the move.
But they are concerned that data redaction and other problems may make analysis and interpretation impossible.
They also point out that Roche has previously promised access to data and not delivered.
A spokesman for Roche confirmed that it had granted researchers access to clinical study reports for "all 74 Roche-sponsored clinical trials on Tamiflu".
"By amending the data transparency policy, Roche has taken a leading role in improving access to clinical trial data for third party researchers.
"We understand and support calls for our industry to be more transparent about clinical trial data with the aim of meeting the best interests of patients and medicine."