Warning over 'struggling GP system'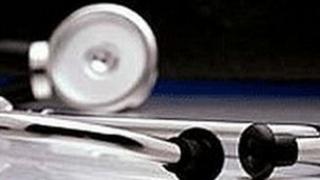 Patients in England do not feel safe relying on GP out-of-hours care and are struggling to get access to doctors during normal hours, a leading patient group is warning.
The Patients Association said the government needed an urgent review of the "complex and convoluted" system.
Its report said if the problems persisted, the service would lose the trust of the public completely.
The warning comes after it surveyed 3,000 of its members and supporters.
The Patients Association said it had been prompted to investigate the GP system after a rising number of calls to its helpline.
Four out of every five of those polled said they would not feel safe relying on the NHS out-of-hours service for a potentially urgent medical problem.
Nearly half of those who had used an out-of-hours provider in the past two years said they were not satisfied with the service they had received.
'Workload'
Some 61% said they had had to wait longer than 48 hours to book an appointment with a GP.
And more than a third had had to take a day off work to attend.
Patients Association chief executive Katherine Murphy said: "We need an NHS in every community that operates effectively, safely and compassionately during and outside of office hours.
"Keeping people out of hospital and living independent, healthier lifestyles means delivering more integrated and accessible community-based care."
She said as the government's changes to the NHS settled in - they come into force on 1 April - it was essential the GP system was reviewed to ensure the problems did not mount.
She also suggested clinical commissioning groups, which will get control of the bulk of the budget, should raise awareness about the options available to people when GP surgeries are closed.
Dr Laurence Buckman, of the British Medical Association, said: "GPs across the country are working extremely hard to see as many patients as possible as quickly and promptly as possible.
"Nearly nine out of 10 patients reported that they had a good overall experience in the most recent GP patient survey that was answered by close to a million respondents."
But he added: "Many GP practices are struggling to cope with a combination of government targets, falling resources and rising workload."
Health Minister Lord Howe said: "The local NHS has a legal requirement to make sure high quality out-of-hours care is in place.
"If this is not happening, it is totally unacceptable and we expect action to be taken immediately to improve these services."