NHS competition rules to be changed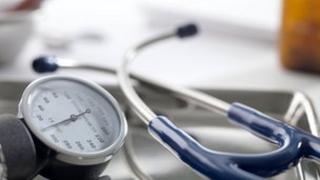 The government has agreed to re-write controversial rules on contracting out in the NHS in England.
The regulations were published three weeks ago to provide guidance on how the NHS reforms should be implemented.
But critics had argued they would open up many more services to competition from private companies and could disrupt services for patients.
Health Minister Norman Lamb told MPs the wording of the regulations had "inadvertently created confusion".
He said there would be no privatisation of the NHS and that competition was only a means to improving services not an end in itself.
The regulations were drawn up as previous guidance on the issue was set to be rendered obsolete because it applied to organisations that were being scrapped on 1 April.
But after they were laid before parliament concerns were voiced that they broke previous assurances from ministers about the extent to which competition was going to be used.
'Utter chaos'
Last week more than 1,000 doctors have written to the Daily Telegraph claiming the legislation makes "virtually every part" of the NHS open to private firms.
Then over the weekend the Academy of Royal Medical Colleges said it could cause "dangerous" fragmentation of health services.
Labour had also managed to secure a debate on the issue in the Lords. It was due to take place later in the month.
Mr Lamb acknowledged the concerns, but said it was a matter of the regulations being badly drafted rather than an intention to ramp up the use of competition.
He added: "I have listened to people's concerns and my department is acting quickly to improve the drafting so that there can be no doubt that the regulations go no further than the previous set of principles and rules inherited from the previous Labour government."
But shadow health secretary Andy Burnham said the changingof the regulations represented a "humiliating retreat".
"In less than four weeks' time new GP commissioners take control and yet today there is complete confusion about the job they are being asked to do.
"Coalition policy on competition in the NHS is in utter chaos."