Clot-retrieval no better for strokes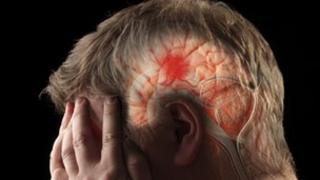 Recovery after stroke is not improved by using a device to retrieve the clot, a US study suggests.
In a trial of more than 650 patients, standard clot-busting drugs were just as effective as using surgery to clear blockages directly.
The University of Cincinnati-led study was stopped early after it became clear that risky procedures to remove clots were having little impact.
Experts said more work was needed over clot-retrieval devices.
Presenting the findings at the International Stroke Conference, researchers said that 39% of patients treated with a clot-busting drug called tPA were living independently after 90 days.
In those who also had undergone a procedure to insert a wire through an artery to break up, remove or dissolve the clot, 41% were living independently after three months.
And 16% of patients undergoing the surgery had complications, the team reported in a paper also being published in the New England Journal of Medicine.
All patients received clot-busting tPA within three hours of their stroke symptoms.
Researchers had predicted those who then also had the procedure to remove a clot would do better as it would treat large blockages not resolved by drug therapy.
'Critical role'
It is the largest trial to date of the devices, which can deliver more drug directly to the clot, clear the blockage by opening up the artery or remove the clot,
Study leader Dr Joseph Broderick explained that surgical procedures to remove clots were in many cases successful but that did not lead to better recovery for the patient.
"Our study highlights that improved reopening of arteries and delivery of blood flow to the brain is not a guarantee of improved clinical efficacy," he said.
Scott Janis, program director at the National Institute of Neurological Disorders and Stroke who funded the study said more research was now needed to work out in what circumstances the use of such devices would benefit stroke patients.
"These devices still may play a critical role in improving outcomes among people with serious strokes involving clots that cannot be cleared or are cleared very slowly by standard intravenous tPA."
A spokesman for the Stroke Association said devices which physically remove a clot that has caused a stroke are also being trialled in the UK.
"This study suggests that the treatments currently are not significantly improving recoveries when compared to clot busting drugs in the US.
"However, they may still be very beneficial for patients who can't receive traditional clot busting drugs, and we know that removing the clot, either with a drug or physically leads to much better recovery.
"Clot retrieval is still a relatively new treatment, and it's clear that more tests, trials and research are needed."