The NHS's troubled relationship with technology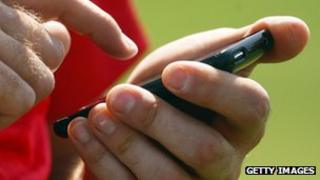 When you think how technology has reshaped everything from the way we shop to how we communicate with friends, the lack of progress made by the NHS is astonishing.
While booking holidays and doing the weekly shop online has become routine for many, making appointments to see a GP in such as way has not.
And in an era when companies hold a host of personal information, the fact remains an ambulance can still respond to an emergency call, ferry a patient to hospital but doctors will still have little knowledge of their medical history.
Since the 1990s report after report has called for more innovation.
But time and time again the NHS has failed to live up to expectations - at least in the way the health service interacts with patients and shares information (a much stronger case can be made for its use of technology in areas of medicine, such as robotic surgery).
The £12bn NHS IT project is a case in point. Launched in 2002, it was meant to revolutionise the way technology was used in the health service by paving the way for electronic records, digital scanning and integrated IT systems across hospitals and community care.
But more than a decade on it the national programme has effectively been disbanded with many of its ambitions yet to be realised.
Local parts of the health service - hospitals and the new GP-led groups - have now been asked to push ahead with the changes and the speech by Health Secretary Jeremy Hunt on Wednesday is an attempt chivvy that along.
Some progress
Admittedly, progress is being made in some areas.
Telehealth and telecare, which covers everything from specialist equipment to help a patient monitor their condition to sensors in the home to detect falls, has been piloted quite successfully in several areas.
But the number of people benefiting is still limited to the tens of thousands.
Meanwhile, online appointment booking is at least two years away and some of the most innovative ideas deployed in other countries are but a distant dream.
For example, in the US electronic bracelets are in use that can be scanned by doctors enabling them immediate and easy access to the patient's medical history.
And as the NHS plays catch up, other sectors continue to push the boundaries of what is possible.
It poses the question: Why?
Julia Manning, chief executive of the 2020health think-tank, says the lack of success in embracing technology is "crazy".
She believes the barriers are related to culture more than anything else.
Indeed, the private sector has often complained that the commissioning and purchasing systems in the NHS have proved too complex to encourage innovation.
The NHS IT project was the government's attempt to apply some central control.
But after that struggled the NHS is back to devolving responsibility down to a local level.
Everyone will be hoping the health service is more successful from now on.