Warning over faulty heart defibrillators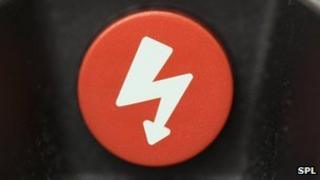 More than 1,300 emergency heart devices in public places like shopping centres may not work because of a battery fault, warns a UK health regulator.
The defibrillator machines are used to give life-saving treatment to patients having a cardiac arrest.
The Medicines and Healthcare products Regulatory Agency says first aiders should check their samaritan PAD 300/300P defibrillators.
They can turn on or off when not in use, draining the battery.
The following serial number ranges are affected with one or both of the identified faults:
0400000501 to 0700032917 inclusive
08A00035000 to 10A00070753 inclusive
10C00200000 to 10C00210318 inclusive
These were distributed around the UK between August 2004 and December 2010 with a warranted life of up to seven years.
No other HeartSine Technologies Ltd automated external defibrillator products are affected.
The company was alerted about the fault by person who noticed a problem when they were doing a routine spot check of the equipment.
The MHRA said it had not received any reports about any adverse incidents as a result of the fault.
John Wilkinson, the MHRA's director of medical devices, said: "People who are responsible for these public access defibrillators that are in use at shopping centres, railway stations, dental surgeries and other public places, need to check the serial numbers and, if they have an affected device, follow the advice in the manufacturer's field safety notice."