Prime Minister @David_Cameron joins Twitter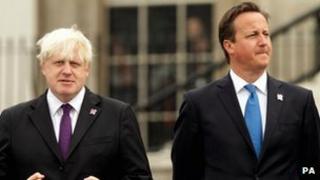 Prime Minister David Cameron has joined the micro-blogging website Twitter.
In his first tweet, @David_Cameron wrote: "I'm starting Conference with this new Twitter feed about my role as Conservative Leader. I promise there won't be 'too many tweets...'".
Previously, tweets from Mr Cameron were published through @Number10gov, the official feed for the PM's office.
Other politicians with Twitter accounts include Foreign Secretary William Hague and Mayor of London Boris Johnson.
Twitter allows users to write short messages of up to 140 characters at a time, and tweets can include links to other websites and pictures.
Users can follow the feeds of other individuals or groups and be followed in return.
The Prime Minister is so far following only four people: Mr Hague; Mr Johnson; newly appointed Health Secretary Jeremy Hunt; and the Conservative Party's own twitter feed.
However, despite only recently signing up to the site, he currently has over 50,000 followers, which is likely to rise quickly.