Gallstone risk 'higher among obese teenagers'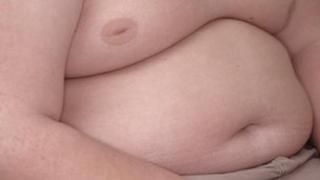 Teenagers who are overweight or obese are much more likely to develop gallstones, compared with peers of a healthy weight, US research suggests.
Healthcare providers Kaiser Permanente looked at 510,000 children aged 10-19.
The study, in the Journal of Pediatric Gastroenterology and Nutrition, found 766 had gallstones.
It found those who were overweight were twice as likely as those with a healthy weight to have gallstones - the rate was higher among those who were obese.
Those who were moderately obese were four times more likely to have gallstones than those with a normal body mass index, and this rose to six times for those classed as extremely obese.
A UK obesity expert said it was yet another sign that obesity-linked disorders were being seen at increasingly young ages.
Gallstones are small stones, usually made of cholesterol, that form in the gallbladder.
Often they do not cause any symptoms, but if one becomes trapped it can trigger intense abdominal pain.
They can block the passage of bile into the intestine, which in turn can cause severe damage or infection in the gallbladder, liver, or pancreas and - if left untreated - can be fatal.
'Historically rare'
Gallstone disease is linked to increased weight in adults.
The team from Kaiser Permanente looked at electronic health records of the teenagers, who were all enrolled in its Southern California Children's Health Study.
There was a stronger association between weight and gallstones in girls than in boys.
Lead author of the study, Corinna Koebnick, said: "Although gallstones are relatively common in obese adults, gallstones in children and adolescents have been historically rare.
"These findings add to an alarming trend - youth who are obese or extremely obese are more likely to have diseases we normally think of as adult conditions."
National Obesity Forum chairman Prof David Haslam said the fact gallstones were being seen in obese teenagers was not surprising - but that it was worrying.
"We know there is a link between the condition and obesity. But yet again we are seeing an adult illness in young people - because of obesity.
"We have already seen Type 2 diabetes, high blood pressure and high cholesterol. Now it's gallstones.
"And because these conditions are coming earlier, deaths will come earlier."