Warning over 'low prescribing' for elderly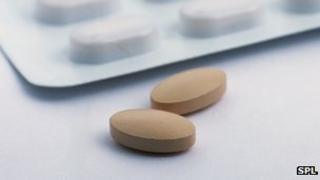 More elderly patients should be prescribed drugs to tackle high blood pressure and cholesterol, experts say.
Oxford and Birmingham university researchers said older patients were "largely ignored" after looking at prescribing for nearly 37,000 people.
They found for blood pressure-lowering drugs prescribing dropped after the age of 85, while for treatment for high cholesterol the fall started at 75.
But other experts said there could be valid reasons for the findings.
The study, published on the British Medical Journal website, showed that prescribing of both types of drugs increased every five years after the ages of 40 to 44.
But by the age of 75 statin use had peaked at 29%, falling to 23% after that.
The use of blood pressure drugs peaked later at 57% at age 80 to 84 and then started declining afterwards.
'Good reasons'
The researchers said this should not be happening, pointing out that blood pressure drugs had been shown to help reduce the risk of heart disease in the elderly, while there was nothing to suggest statins should not be used.
Writing for the BMJ, they said: "With continuing advances in healthcare, the elderly population is increasing and people are living to an older age. They should... not be ignored."
June Davison, senior cardiac nurse at the British Heart Foundation, said: "Available evidence would suggest that older people can benefit from heart protective drugs, but more research is needed.
"Sometimes there are good reasons for not prescribing certain medicines.
"An older person may be more vulnerable to particular side-effects or already be on multiple medicines for other health conditions, meaning it isn't always appropriate to prescribe additional medicines."
And Nina Barnett, a consultant pharmacist and spokeswoman for the Royal Pharmaceutical Society, said: "While this study appears to suggest that older people may not be receiving potentially beneficial preventative treatment, it does not tell us whether these treatments were offered to patients and declined or whether there were other factors which made the risk of prescribing greater than the benefit to the patients."
She added: "Age alone is not a reason to withhold evidence based drugs from patients.
"Any decisions regarding treatment should consider the patients clinical condition, in particular other diseases which may impact on outcome, the benefits and risks of drug therapy for the individual and should only be taken in full consultation with the patient themselves and, if appropriate, their relatives."