Failures in NHS standards exposed by watchdog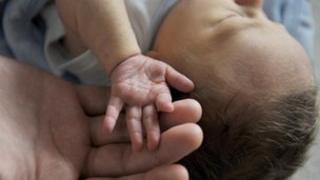 More than a quarter of NHS and social care services in England are failing to meet all the essential standards they should, the regulator says.
The Care Quality Commission inspected 14,000 sites, including hospitals, care homes and dental practices.
Among the common themes identified were staff shortages and poor management of medicines.
Maternity care as a whole was flagged up as units were struggling to keep pace with the rising birth rate.
The 14,000 inspections covered more than a third of the services the CQC has responsibility for.
Where problems were identified, managers were told to draw up action plans to improve performance. But in 130 cases the performance was so bad that the inspectors demanded urgent action be taken. In some cases this resulted in restrictions being placed on the service.
For example, a nursing home was barred from admitting new residents because of concerns over the way drugs were handed out.
The review - dubbed a market report by the CQC - is the first time data on the inspections has been published in this way.
It comes after criticism that the CQC had become too focused on bureaucracy to the detriment of inspecting.
In total, 27% of locations inspected failed to meet all the 16 standards covering health and care.
The report highlighted:
Some 22% of the 581 NHS sites were failing to meet all the requirements. Inspectors said care was being compromised by a lack of qualified staff in many places.
More than 850 independent healthcare providers were looked at, with 18% deemed not to be meeting all the standards. Record keeping was a common problem.
In social care, 28% of nearly 12,000 care homes and home care services were judged to be not up to scratch. Some of the buildings were in poor condition, while staff across the sector were said to be struggling to cope with the increasingly complex medicine regimes people were on.
Dental practices performed much better, with only 12% of sites not meeting all the standards. Cleanliness was highlighted as an issue.
CQC deputy chief executive Jill Finney said the report had provided a "snapshot" of performance, and the regulator would now probe more deeply into what was causing the problems.
She said similar reports would be provided every three months.
And she added: "We want providers to look closely at this report in order to assure themselves that they are taking all steps necessary to protect people from poor care."
Health minister Simon Burns said: "There is no excuse for delivering anything but the best care. By exposing poor practice and shining a light on best practice we are determined to drive up standards for everyone."
Katherine Murphy, of the Patients Association, said: "Many of these areas, in particular on matters like staffing, are heard on our helpline day after day and clearly need to be addressed not just by the trusts locally, but also by the Department of Health and the government at a national level."
And NHS Confederation chief executive Mike Farrar said: "It is important to note that the number of organisations deemed to be falling short so seriously that the most drastic action was required is small.
"However, this is another salutary reminder that the NHS must not drop the ball on caring for patients as it faces significant financial and organisational pressures."