Alert over allergy injector fault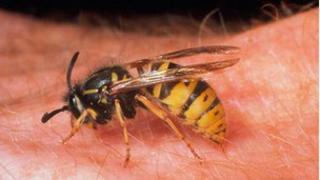 People using a certain type of adrenaline injector for severe allergic reactions are being told to consult their doctors after a fault was found with the product.
Anapens - used by 35,000 people - have been recalled as the adrenaline was being released too slowly, drug regulator the MHRA said.
But patients are being advised to keep using them until they see their doctor.
No problems have yet been reported by individual patients.
Instead, the fault was identified in testing by the manufacturer Owen Mumford.
Gerald Heddell, of the Medicines and Healthcare Products Regulatory Agency, said: "This is a precautionary recall.
"People should continue to use their existing injectors until they can obtain an alternative product."