New clot drug recommended to NHS for heart patients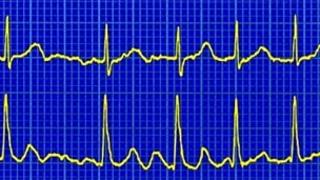 Hundreds of thousands of heart patients could benefit from new type of blood thinning drug to cut their risk of stroke, guidance recommends.
The government's watchdog NICE says patients with atrial fibrillation (AF), an erratic and sometimes fast heartbeat, can now have rivaroxiban instead of the existing drug warfarin.
It follows NICE's recent approval of another drug - dabigatran - for AF.
Experts say the two new options are welcome as warfarin can be problematic.
Warfarin can cause side effects and needs close monitoring with repeated blood tests to ensure the dosage is correct.
AF affects about 800,000 people in the UK.
Professor Carole Longson of NICE said: "We know that some people taking warfarin can find it difficult to maintain their blood clotting at a proper level. Rivaroxaban, like dabigatran etexilate, which NICE recently approved as an option for this indication, can benefit people with AF.
"We are therefore pleased to recommend rivaroxaban as another cost-effective option for the prevention of stroke and systemic embolism in people with atrial fibrillation."
The recommendations apply to NHS patients in England and Wales.
The British Heart Foundation says anyone considering these treatments should discuss it with their GP.