How heart patients can help themselves - just like that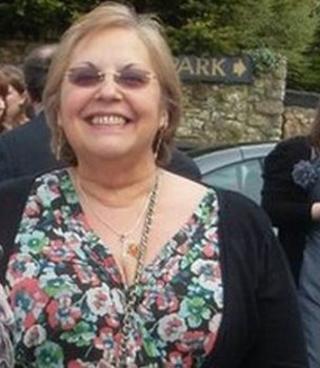 Pamela Hammond thought she knew her body; she knew when she was ill.
Pamela Hammond was wrong.
Walking to work one day, her legs gave way and she realised she was having a stroke.
"I felt the first niggle of a headache coming on and then before I knew it, my legs had given out from under me. It came on so fast it was was like a bolt of lightning."
Pamela, from Yateley, in Hampshire, said had been warned in the months before to do something about her high blood pressure, but decided to not take any medication.
She said: "I knew that high blood pressure wasn't a good thing, but I felt well."
It is a decision she now regrets, although she also feels grateful that it was not worse.
"I am not quite as dexterous with my left hand now and I've got a little bit of a gammy leg and can't walk quite as fast. But compared with what can happen because of a stroke, I know I am hugely lucky."
Her story is not unusual.
'Just like that'
A third of people with high cholesterol fail to take their medication, increasing their risk of heart attacks and strokes, according to the British Heart Foundation.
Pamela was 57 when she had a stroke. She admitted: "It's so easy to see with hindsight that of course I should have got medication.
"I thought I was different. I thought I'd know my body and I'd know when I'm ill. But I'm proof now that I didn't."
It is stories like Pamela's that have prompted the British Heart Foundation to launch a campaign to encourage to take their drugs.
It will feature comedian Tommy Cooper, who died on stage from a heart attack. His catchphrase "Just like that" will be used in leaflets, magazines and radio adverts.
Dangerous game
The British Heart Foundation say that having high cholesterol or high blood pressure are major risk factors for developing heart attacks and strokes.
It is estimated that 45% of heart attatcks in Western Europe are caused by high cholesterol and 22% by high blood pressure.
They want to remind people how important heart medicines are - even if they feel well and don't have obvious symptoms.
More than 30m people suffer from high cholesterol in the UK - while 14m are affected by high blood pressure.
Neal Patel, from the Royal Pharmaceutical Society, said: "Heart attacks and strokes are life changing, but we know that by taking blood-pressure and cholesterol drugs people can reduce their risk of these events substantially.
"Medicines for high cholesterol and blood pressure often do not make you 'feel better', as these conditions may have no symptoms. But they are working, reducing your risk of heart attack or stroke. "
As for Pamela, she says: "I'm on medication now, and I take it religiously. I leave my pillbox out by the kettle so that when I get up and make my first cup of tea I'm reminded to take my tablets, too."
"I'd say to anyone who's like I was and has been told they need medication to make sure you take it. You're not given it without good reason, and when I think about how long it's taken me to hold a fork again and get dressed by myself, I wish I'd spent those couple of minutes a day taking my tablets."