Physicians reject NHS reform bill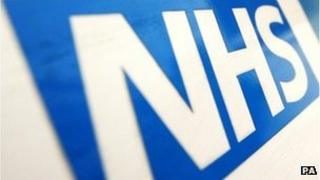 A survey by the Royal College of Physicians (RCP) showed more than two thirds of its members reject the NHS reform bill in its current form.
However, they were split on how to proceed. Roughly equal numbers called for the bill to be scrapped as said the college should work with the government to improve the bill.
Nearly 8,900 of the RCP's 25,000 members responded to the survey.
The government said it was "disappointed" with the vote.
The Royal College of Physicians decided to survey membersat an extraordinary general meetingdiscussing the changes to the health service in England.
Of those who responded, 69% rejected the bill in its current form with only 6% approving of the changes as they stand.
When asked how the college should proceed, 46% voted to "continue to engage critically" on improving the bill. Slightly more, 49%, wanted the organisation to "seek withdrawal of the bill".
RCP president Sir Richard Thompson said: "We believe that this is the single biggest survey among the medical royal colleges, with the highest turnout.
"The areas of most concern to RCP fellows and members are the areas on which we have been strongly lobbying government, MPs, peers and other stakeholders: training, education and research; use of the private sector; commissioning by clinical commissioning groups; and choice and competition"
"The quality of care that patients receive is clearly at the core of physicians' concerns and mirrors the key areas of the mission and objectives of the RCP."
Health minister Lord Howe said: "While it is disappointing that some members of the Royal College of Physicians have voted to reject the Bill, it is worth noting that only a third of the college's 25,000 members voted in this process, and under half of those members have asked for it to be withdrawn. This is just 17 per cent of the RCP membership.
"We have already strengthened the Health Bill following the listening exercise and have responded directly to the points raised by the Royal College of Physicians, including making clear that competition would only be used to benefit patients, never as an end in itself."